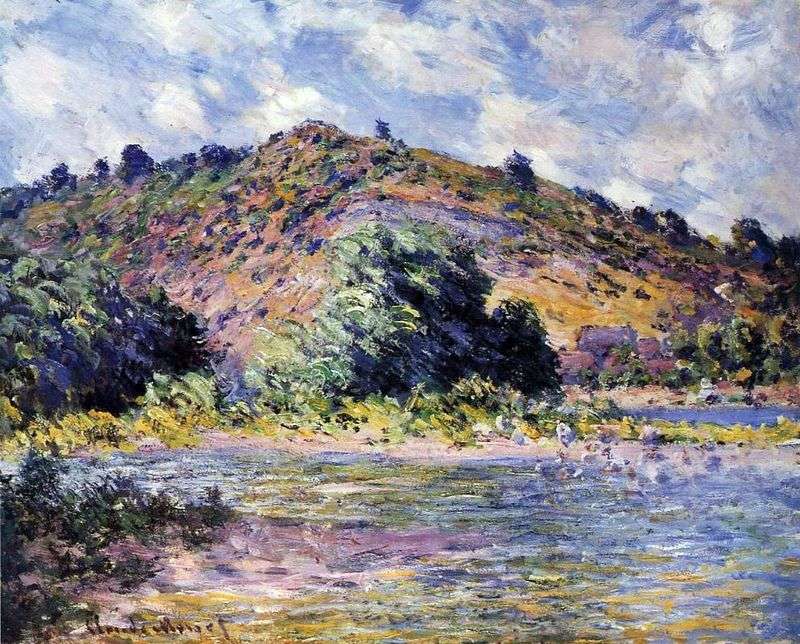 While living in Argenteuil, the impressionist Claude Monet painted many etudes and paintings. He wrote the surrounding nature and the river Seine, on the banks of which he often loved to be creative.
In the painting "The banks of the Seine, Port Ville" we see a hill on the banks of the river. This is clearly a windy day. This is indicated by torn clouds in the blue sky, a restless water surface and foliage of trees, written in broad strokes located in one direction, transmitting a gust of wind.
The waves on the river are written in gray-blue and yellow shades, reflecting the reflection of the shore. The sun peeps a little through the clouds, and the green of the trees has a clear cut-off solution. This landscape is characterized by light-tonal contrast.
The picture is characteristic of impressionism. Individual strokes of pure colors are optically mixed in the eyes of the viewer, conveying the transience of the moment depicted. A shimmering stroke, often used by impressionist artists, conveys the movement of airspace. Looking at it, you feel this cool air, and the gusts of wind and the icy water of the river – all this suggests that the artist skillfully conveyed the state of nature in his work.