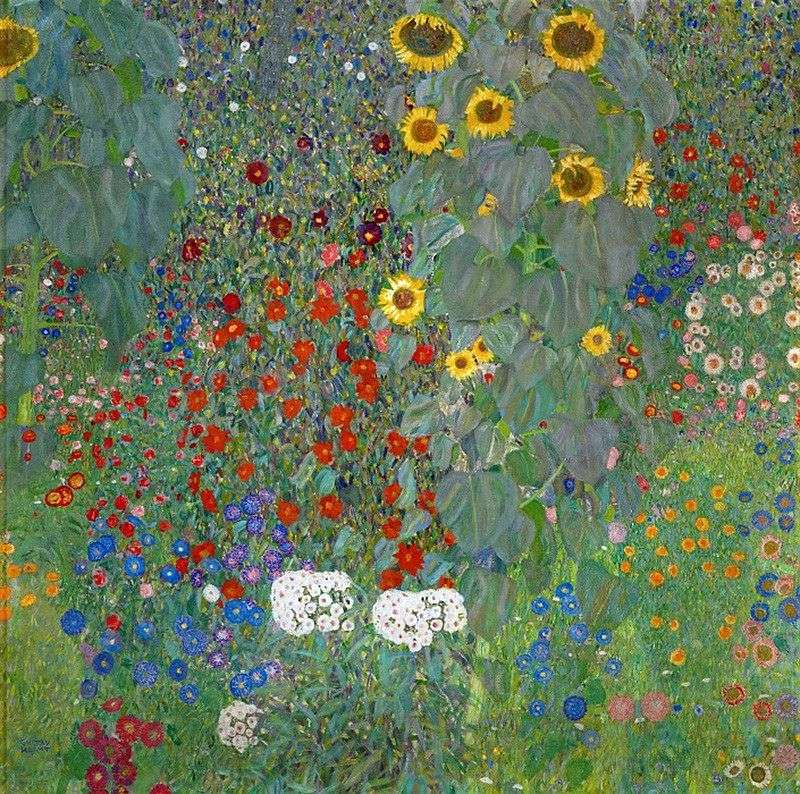 It is likely that Klimt in landscape painting, was impressed by the works of impressionists and post-impressionists. One can find enough grounds to believe that the work of Monet was the model for some of Klimt's early landscapes, such as the Swamp or the High Poplars II.
However, as a landscape painter Klimt offered the world a mixture of impressionism and symbolism. The outlines of the smears are being destroyed, however, the schematic interpretation of the surface often indicates the influence of the East typical for Modernity. As in his portraits, in landscapes he seems to make up mosaics, combining naturalism with schematism.
This becomes obvious if you compare such pictures as After the Rain, Nymphs or Portrait of Emilia Flage with the Beech Forest. In landscapes, as in portraits and allegories, figures and forms appear as if against a background of planar artistic ornamentation.