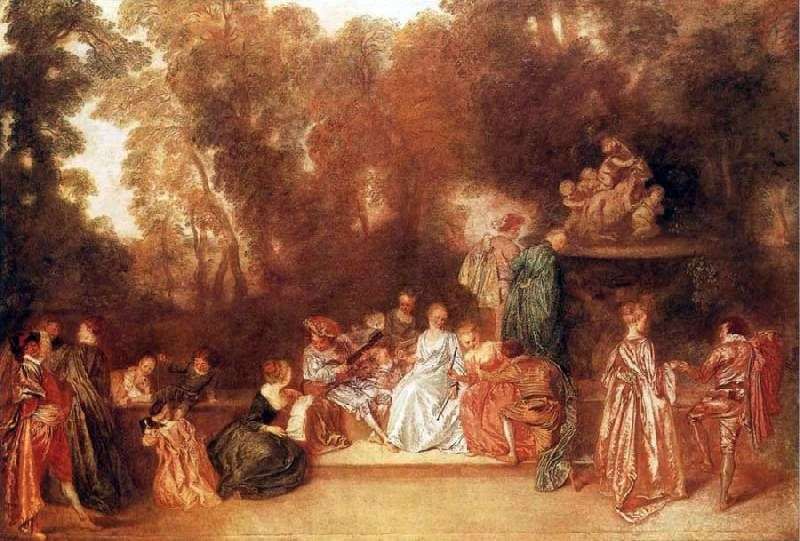 Paintings Watteau reflected the fashion of the XVIII century on garden statues, which were – indispensable adornments of aristocratic nobility. Imagination of the painter transformed stone sculptures into living-participants of the action. Sometimes they ironically and even spitefully observe the characters of the picture, sometimes they are quite friendly, although here it does not do without the subtext.
Pay attention to the picture placed above. In addition to the stone putti present here, an attentive spectator may be interested in her central characters – a man with a guitar and a lady with notes. Obviously, these heroes are transferred here from the "Gamma of Love". Or, on the contrary, the "Gamma of Love" was created based on this work.
The naked marble girl is lazy and somewhat slyly looking at the lush society gathered before her. The refined eroticism of her posture contrasts with the cutesy grooves of the ladies in luxurious satin dresses.