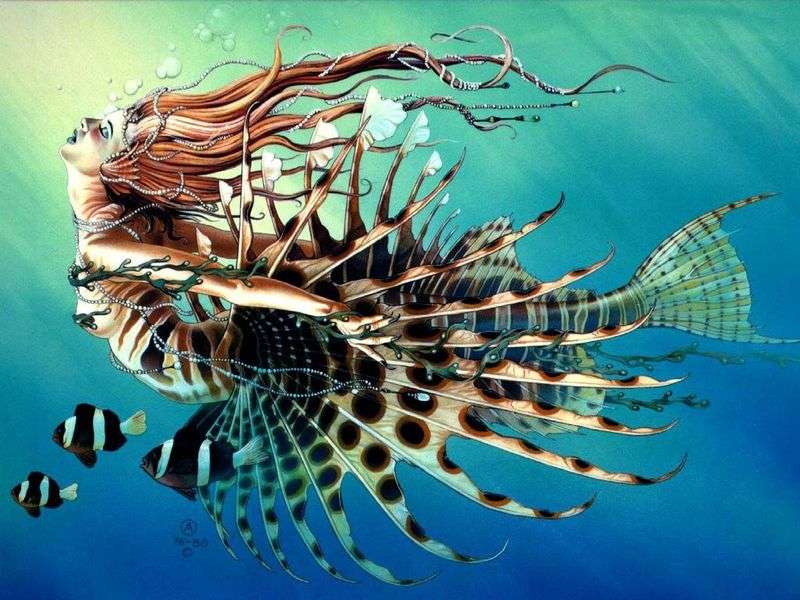 Chris Achilles designed the cover for the album "Whitesnake" 1979 "Lovehunter", which depicted a naked woman in the arms of a giant snake. This caused controversy and a lot of empty and unnecessary discussions in the artistic environment. Contradictory opinions of critics were unacceptable to Achilleios and he then for many years refused to design musical albums. In 1980, there was another trouble, the artist was stolen a large number of paintings and sold to a private collector.
Achilleios this incident was not knocked out and the artist continued to work as fruitfully as before.
Before us is another fantastic female image – in the painting of Chris Achilleios "Oceanide" the lady of the underwater kingdom is depicted. Here, too, charm and danger lie in the very essence of the image. So tender and voluptuous are opened tender lips, on a seductive face – a negative and languor. But the flexible, attractive body has a deadly plumage and poisonous spikes will kill everyone who pozaritsya on the deceptive beauty of the treacherous nymph.