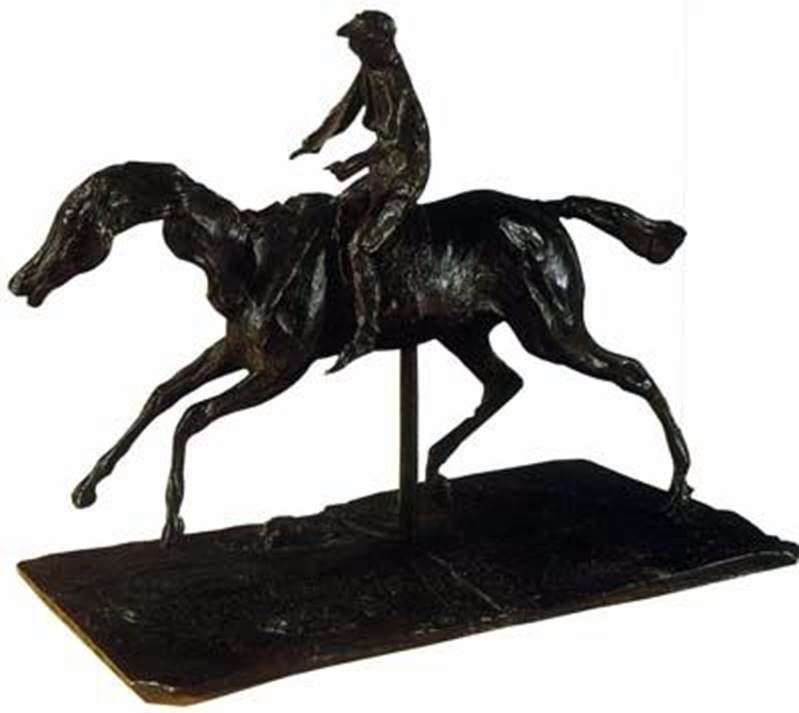 To sculpt small wax sculptures Degas began in the late 1860's, and, as his vision deteriorated, the artist paid more and more attention to this genre. The themes of the sculptures of Degas repeated the themes of his paintings – dancers, bathers or jumping jockeys.
These works Degas sculpted for themselves, they replaced him with sketches, and only a few sculptures he brought to the end, and put out in his entire life only one – "Fourteen-year-old dancer." Waxed, these sculptures were very fragile and fragile, but after the death of Degas in his workshop found about 70 surviving works, and heirs of the artist transferred them to bronze, – Degas himself never worked with bronze. The first samples of these sculptures appeared in 1921.
For many years it was believed that the wax sculptures themselves, from which they made castings, could not survive, but they were discovered in the basement in 1954; as it turned out, specially made duplicates were used for casting. The following year, all the wax sculptures of Degas were bought by the American collector Paul Mellon, who, having given a small part of the work to the Louvre, still remains the owner of most of them. With each wax sculpture, approximately 20-25 castings were made, so the total number of copies is about 1500. Some of them can be seen in major museums around the world, and here and there, for example in the Gliapotec Ny Carlsberg, Copenhagen, there is their full set.