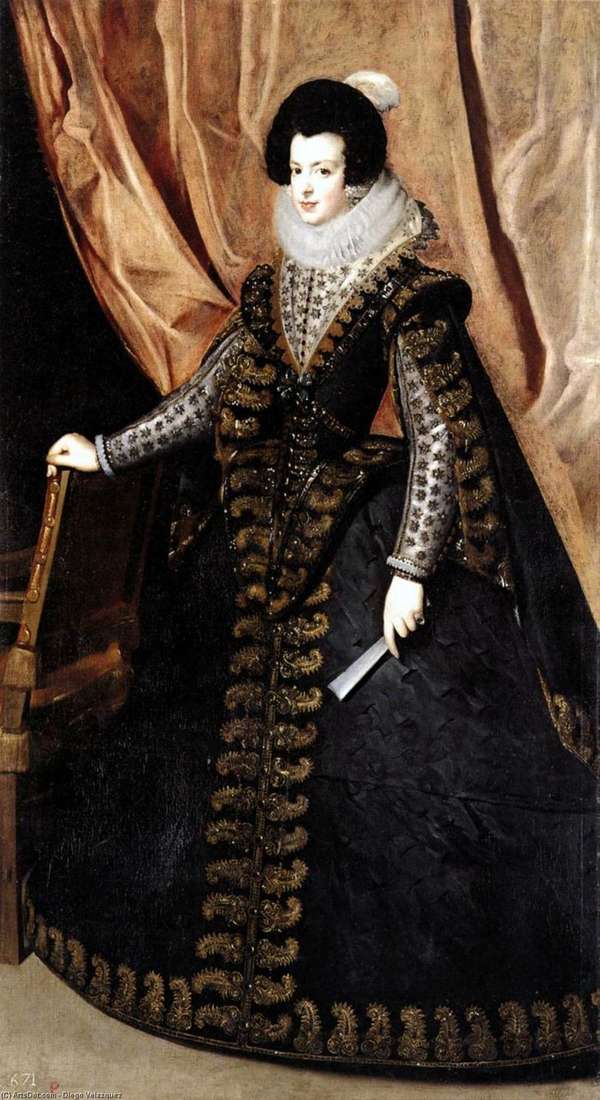 Isabella is the princess of France, the wife of the Spanish King Philip IV. In 1621, King Philip IV ascended the Spanish throne. Six years before this event, he married the French princess Elizabeth of Bourbon, who at that time was only 13 years old. Of course, it was an exclusively political marriage. Elizabeth was given a name in the Spanish manner – Isabella.
The young queen had a rare beauty and charm. And she was very smart, she was modest and shy, she did not like posing artists. Isabella was educated, loved the theater, understood fine art and literature.
The people of Spain did not remain
indifferent to the beauty and spiritual qualities of their young queen. The great Spanish poets sang it in their poems. Isabella's husband, King Philip IV, was known for his amorous adventures. The courtyard wondered – why would Philippe have other women, when such a wife is near? However, Isabella still won the love and respect of her husband.
Although he did not abandon ties on the side, but still stopped all the love affairs in the palace, so as not to humiliate his wife. Isabella herself, although always faithful to her husband, tried to be his good wife, but did not burn with passion, perhaps because of too early a marriage. Nevertheless, this marriage is considered successful among other royal couples.