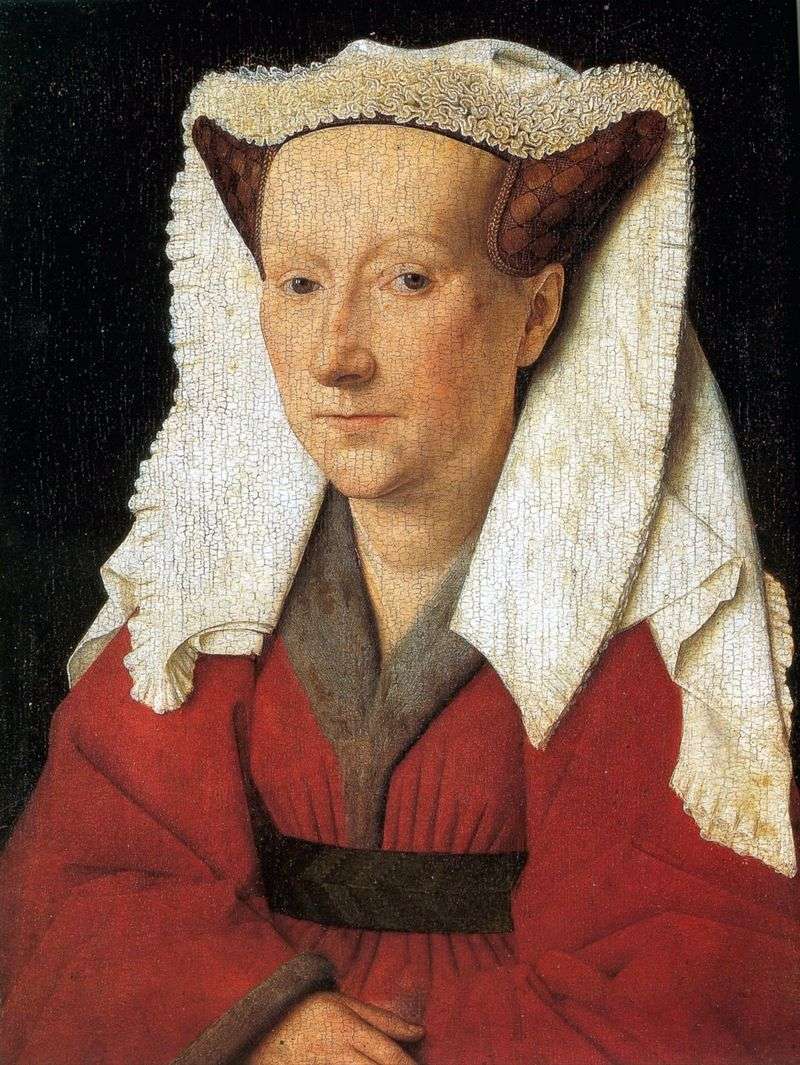 The most consistent new features of the method are embodied in the last portrait of the master – a portrait of his wife Margret van Eyck. Here, behind the character of the external appearance, the character analysis begins to appear clearly.
If in the portraits of Timothy and the man in the red turban the image of the portrayed was only part of a more general image. Here the creation of an individual image exhausts the artist's intention. Van Eyck did not create such objective portraits. And he never turned to such an unusually thin, at the same time rather exquisite than a deep range: a red with a violet shade of cloth – a gray fur edge – a gray-pink face with very pale lips.
The artist's painting "Portrait of Margret van Eyck's wife" completes the first stage of the Dutch Renaissance and testifies to Van Eyck's entry into the new phase of the development of the art of the Netherlands that was characteristic for the 1440s. Death in 1441 interrupted his future activities. The brothers Jan and Hubert van Eyck occupy an exceptional place in contemporary art. But they were not alone. Simultaneously with them, other painters worked in Northern Flanders stylistically and in a problem way related to them.