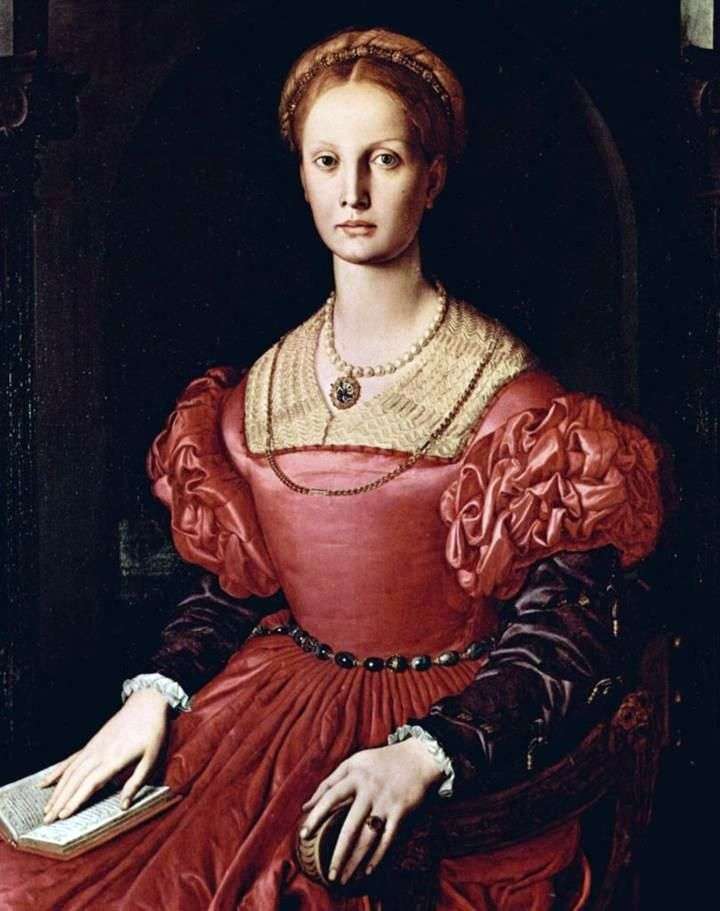 This portrait of Bronzino was written simultaneously with the portrait of Bartolomee Panchatiki. Notice that Lucrezia Panchatiki is holding an open book in her lap. The book is also present in the portrait of her husband. Bronzin often endowed this attribute with those in whom he wanted to emphasize the mind and sublime soul.
Cold sophistication Contemporaries referred to the work of Bronzino is dual. On the one hand, he was a recognized master of portrait. Accuracy in detail, elegance and accentuated aristocratism, inherent in the manner of Bronzino, were right in the genre. But his religious paintings,
due to the same features of his style, seemed pretentious to the audience, and sometimes even blasphemous, offending religious feeling.
With the same ambivalence approached the heritage of Bronzino and later connoisseurs of painting. Undeniably recognizing his achievements in the portrait genre, they denied him the ability to write multi-figure compositions. However, anyway, Bronzino still remained in the history of art as one of the most talented Mannerist artists, and his paintings now attract the spectator's view precisely with his cool refinement and ideal irregularity.