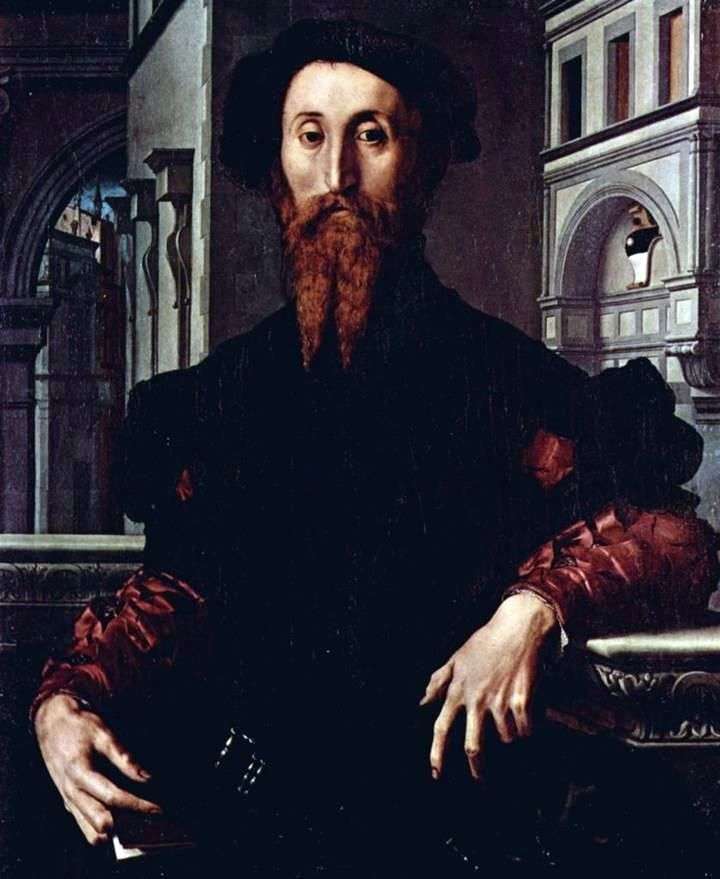 Bartolomeo Panchatiki was a writer and diplomat. His fate is full of unexpected turns and bright events. In the forties of the XVI century he was in France. There he was tempted by heretical ideas and became a Protestant. After that, he was recalled to his homeland and secretly brought to trial by the Inquisition.
The former envoy was threatened with the death penalty, and only the intervention of Cosimo de 'Medici saved him. The execution was replaced by public repentance, which was subjected not only to Bartolomeo Panchatiki himself, but also to his wife Lucrezia. Duke Cosimo highly appreciated the
mind of Panchatiki. Such a high patronage allowed the disgraced writer and diplomat to quickly improve his position, and he spent the last years of his life as governor of Pistoia. This portrait Bronzino painted as a pairing to the portrait of Lucrezia Panchatiki. Both of them are not dated, but it is accepted that the artist created them at the very beginning of the 1540s, that is, shortly before Panchatika left for France. Pay attention to the architectural background, characteristic only for the early portraits of Bronzino.