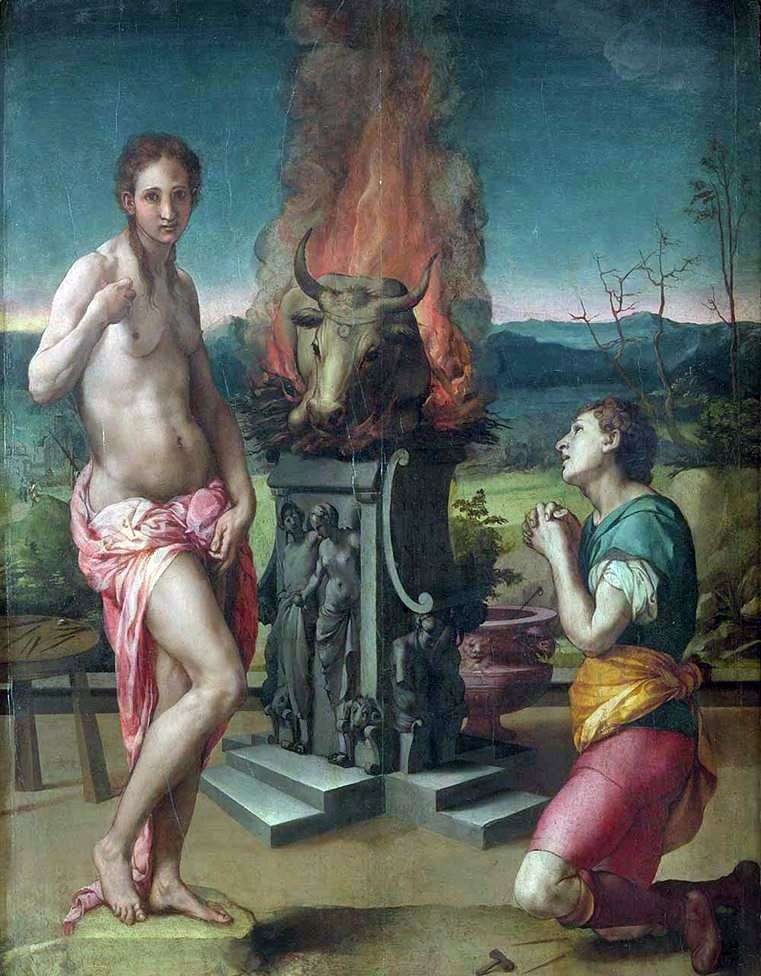 The most large-scale secular works of Bronzino were not preserved. However, we know of a number of his small secular compositions, which form a very interesting branch in the artist's artistic heritage.
In all the paintings of this kind, Bronzino showed himself to be a master of nudity. Quite indicative in this respect is one of the earliest works of Bronzino – Pygmalion and Galatea, illustrating a well-known plot from ancient mythology.
Attracts attention and "Allegory of Happiness" – a small picture on copper, written by the artist, most likely for Francesca de 'Medici around 1567.