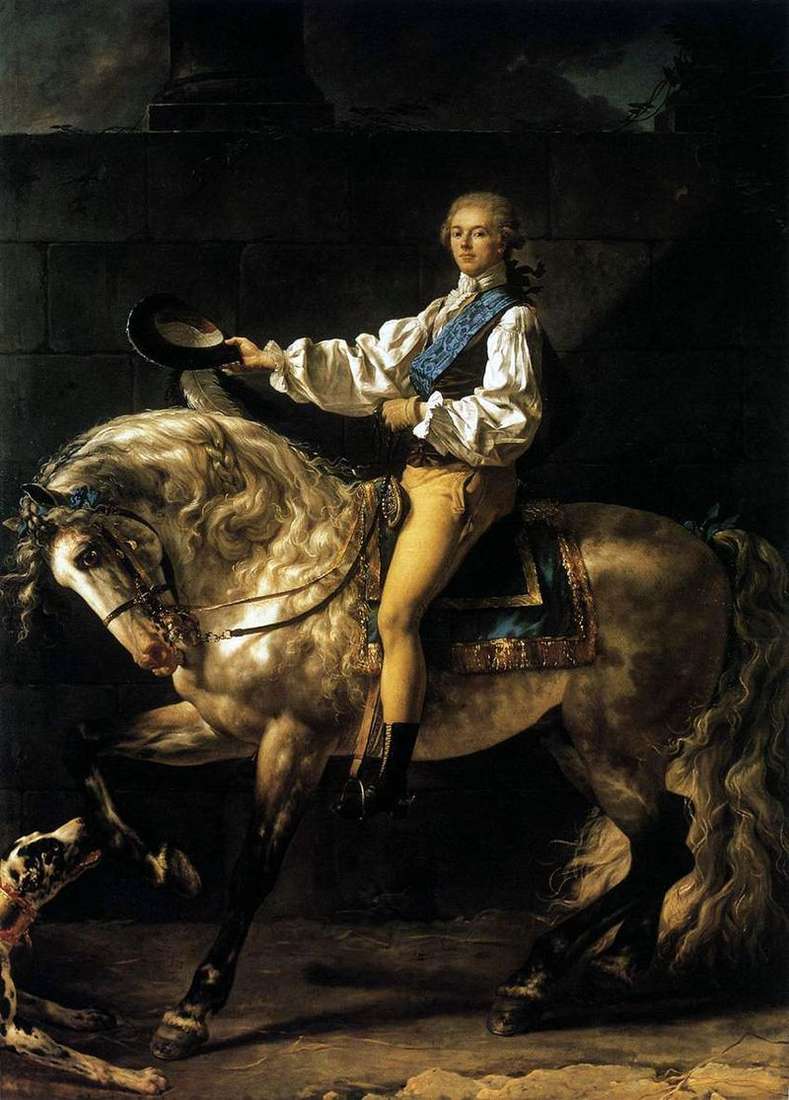 Once David and his friend observed the retinue of the king, who went hunting. Cheerful exclamations, laughter, animated voices were heard from the lawn, located at a distance. Several courtiers and officers tried in turn to jump on the kicking, apparently almost unruly, stallion. The horse was unusually good – gray in apples, with a tangled long mane. He reminded David of the horses of the Dioscuri from the Roman Capitol. And everything here seemed to be revived in ancient times: a wild horse, rushing from people's hands, a sun-drenched grove, a dilapidated wall of a patrician villa in the distance…
Nobody
managed to tame the stallion, it was impossible to stay in the saddle, the most skilled riders failed. At last one more decided to try his luck. Very young, thin, fast in movements, he walked lightly to the lawn and dropped his coat. Left in one jacket, the young man seemed quite fragile next to the huge stallion. Almost without touching the stirrups, he jumped into the saddle and, heavily ripping the reins, raised his horse to his hindquarters. Dust, clods of earth flew into the eyes of the audience; the stallion rushed madly in different directions, unexpectedly stopped, trying to throw the rider over his head, and again he ran forward with his career. Everyone, with bated breath, watched the fight between man and horse.
Man won. Shuddering and throwing his head, mowing with bloodshot eyes, the stallion stopped in the middle of the clearing. The rider turned to the audience a happy and tired, very boyish face and solemnly took off his hat, saluting the king. His chest heaved heavily under the blue medal ribbon, his eyes were still burning with the excitement of a recent struggle, the lace torn open with a neck. The audience applauded like in the theater. This scene was so vividly captured in the artist's eyes that he began painting the picture.
The artist portrayed Count Potocki riding on a magnificent and already obedient stallion. He takes off his hat, saluting the king. Light blue ribbon of the Order of the White Eagle on the Count's chest, creamy trousers, blue sky, juicy greens of young grass, white laces of Pototsky's shirt, sun spots on the ground – a real holiday of painting!
Apparently, not only antiquity, but also modern life, if it has something from the heroics of the Romans, and maybe, simply from the courage of man, is able to firmly take possession of the artist's heart.