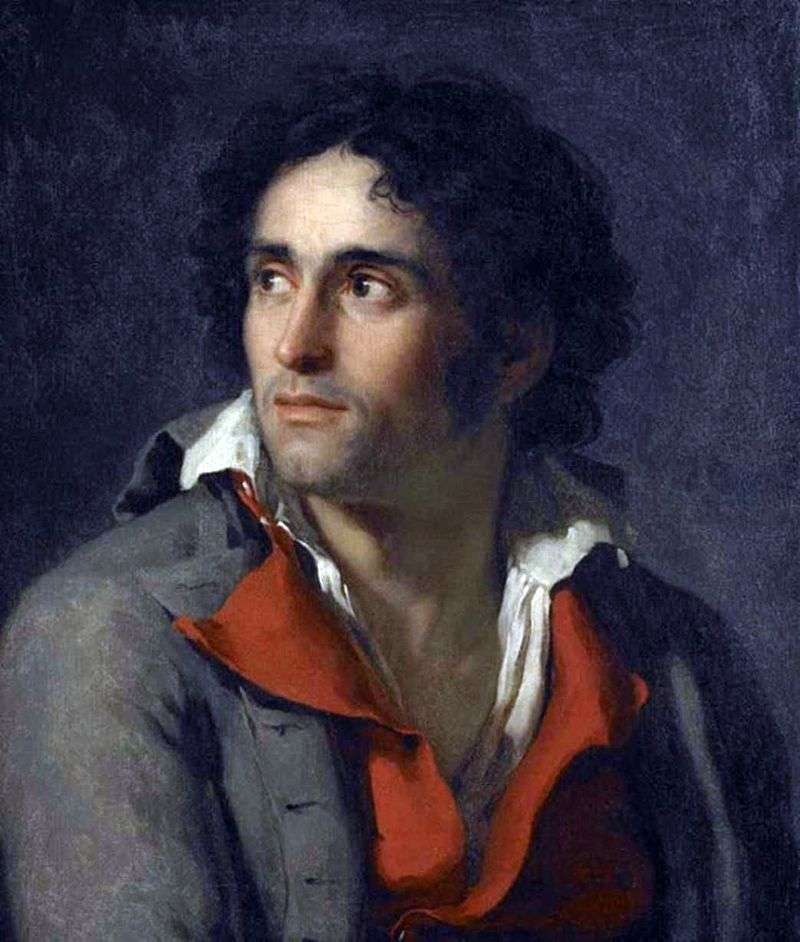 Painting of the French artist Jacques Louis David "Portrait of the jailer." The size of the portrait is 54 x 46 cm, canvas, oil. This portrait, as indicated on the front of the fabric, was written by David during his time in prison in 1794. David depicted the portrait of his jailer, thanks to his son, this work was included in the collection of paintings by Dr. Gosse.
Then the painting was kept in the collection of Mrs. Claudel's painting and in 1931 it was bought by the Rouen Museum. Eye treatment, thinly drawn hair, clothes and some details of the shirt are characteristic of the art of David. This picture occupies a special place among those rare works created by David in the turning-point of the revolution. David was a member of the Club of Jacobins, also a member of the Detective Police Committee and the Committee of Public Education.
During his imprisonment from August to December 1794, in a prison at the Royal Farmhouse and then in the prison of the Luxembourg Palace, owing to Thermidor and the fall of Robespierre, David wrote very little, mainly drawings and sketches of paintings. However, during the confinement of David was written the only landscape "View of the Luxembourg Garden," which the artist saw every day from the window of his prison room. With the advent of the government of the Directory, Jacques Louis David was released.