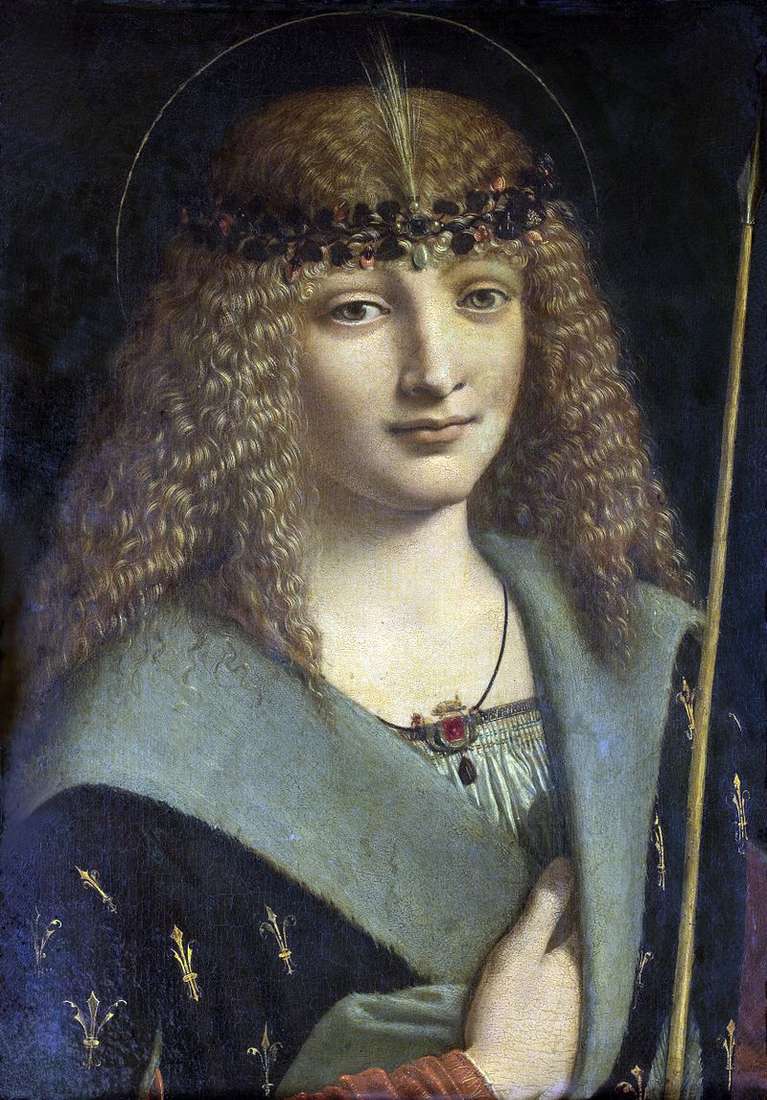 In the painting Boltraffio "Portrait of a young man in the image of St. Sebastian" fully embodied Renaissance ideas about man. In the modeling of the face, shaded with a haze of transparent chiaroscuro, the influence of Leonardo da Vinci is noticeable, in the Milan workshop where Boltraffio studied and worked for a long time.
The portrait depicts a secular young man, only the arrow – an attribute of St. Sebastian – indicates the Christian history of martyrdom.
The composition of the picture, the three-quarter turn of the figure, the look of the model, addressed directly to the viewer – all these features were characteristic of Leonardo's work.
In the transmission of features, he used the famous sfumato technique he invented, in which subtle transitions of chiaroscuro gradations gave a certain elusiveness and variability to the expression of a person, thereby emphasizing the complexity of the spiritual world of the human person.