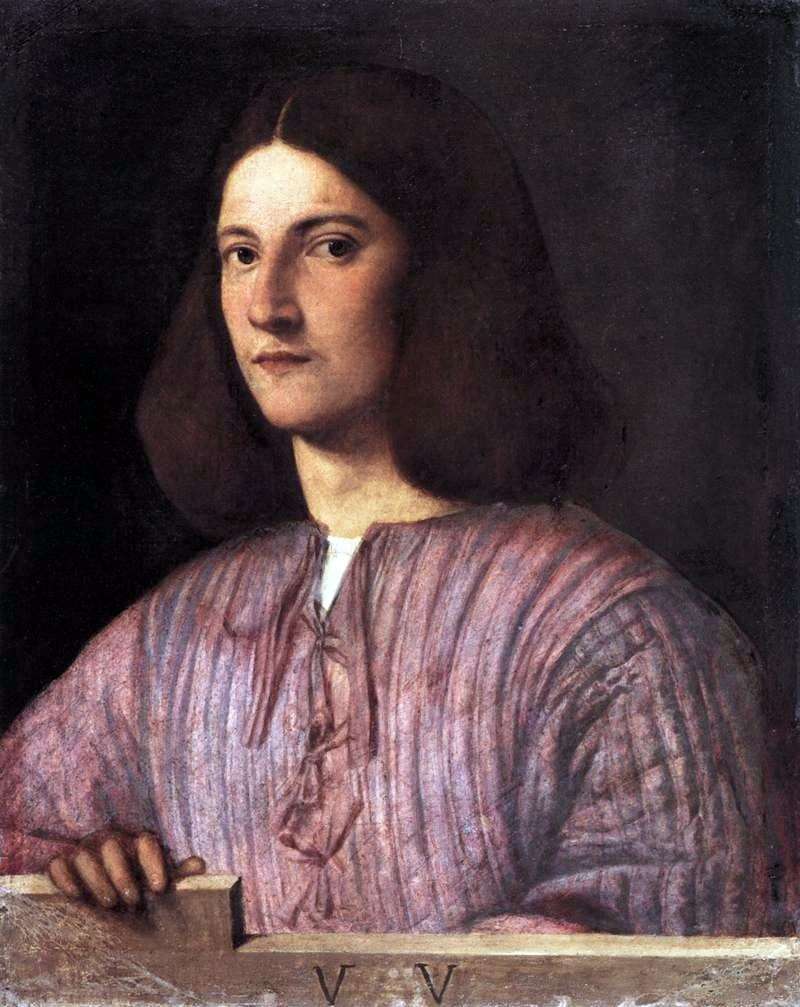 The painting "Portrait of a Young Man" was created by the Italian artist Giorgione about the middle of the first decade. The size of the painting is 58 x 46 cm, canvas, oil.
For Giorgione, it is characteristic that he is interested in the image of a man not so much the unique power and brightness of an individual character as precisely a sophisticated and at the same time harmoniously integral ideal of a perfect person or, more accurately, an ideal of the spiritual state in which a person resides. Therefore, in the artist's compositions, there is almost no portrait specificity of characters, which is present in the monumental works of most masters of the Italian Renaissance.
Moreover, the compositions of Giorgione can be called only monumentally to a certain extent. As a rule, they are small in size. They are not addressed to large crowds of people.
Giorgione's refined muse is an art that most directly expresses the aesthetic and moral world of the humanistic elite of the Venetian society. These are pictures designed for a long, calm contemplation by a connoisseur of art with a subtle and complex inner spiritual world. This is the artist's particular charm, but also his certain limitations.