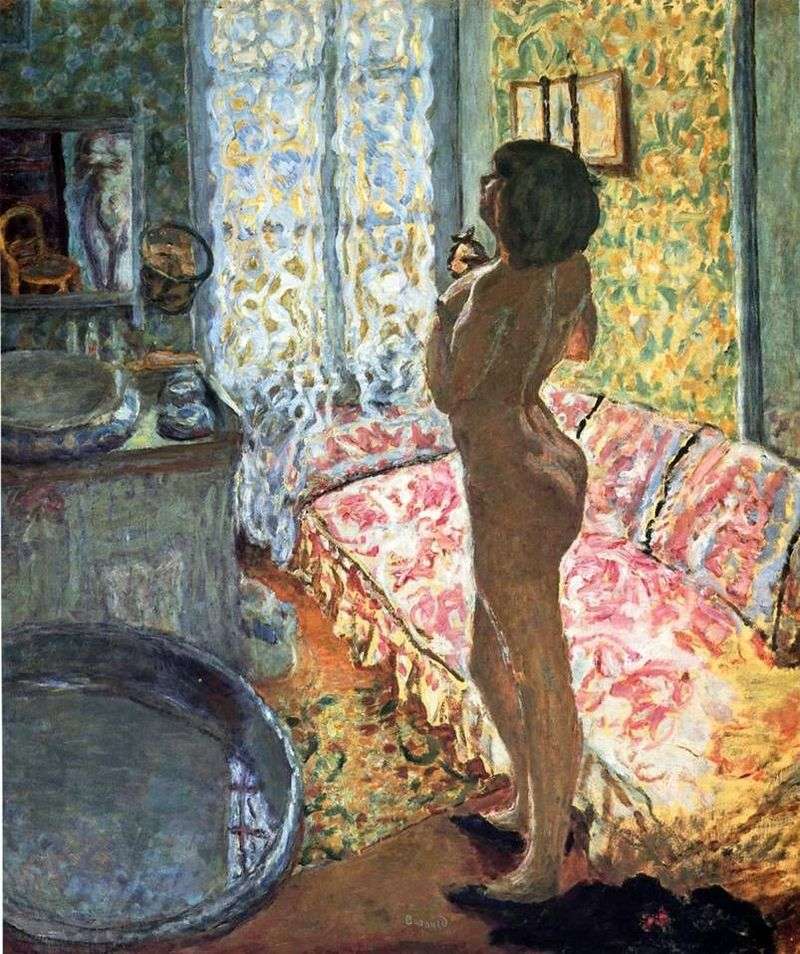 Bonnard's style constantly evolved, and in 1908 the artist proceeds to create paintings in which light becomes more intense, and the works are filled with living feelings. Changes in the nature of illumination of canvases lead to the fact that they are increasingly acquiring an impressionistic orientation.
The nude still occupies a significant place in Bonnard's work, with nude scenes depicted with tangible changes caused by experiments with light. A very successful picture, created among the first, where the light fills the entire space of the room, is the work "Nude Model in Contrast".
There was something that he had never seen before in his works – the motif becomes secondary, he almost completely disappeared in color.
Eroticism, firmly entrenched in the canvases created earlier, has not disappeared, here it is present in a more original form: the perfume bottle that Marta holds in her hands, the clothes casually thrown to the floor, and the shoes that make up her entire toilet.