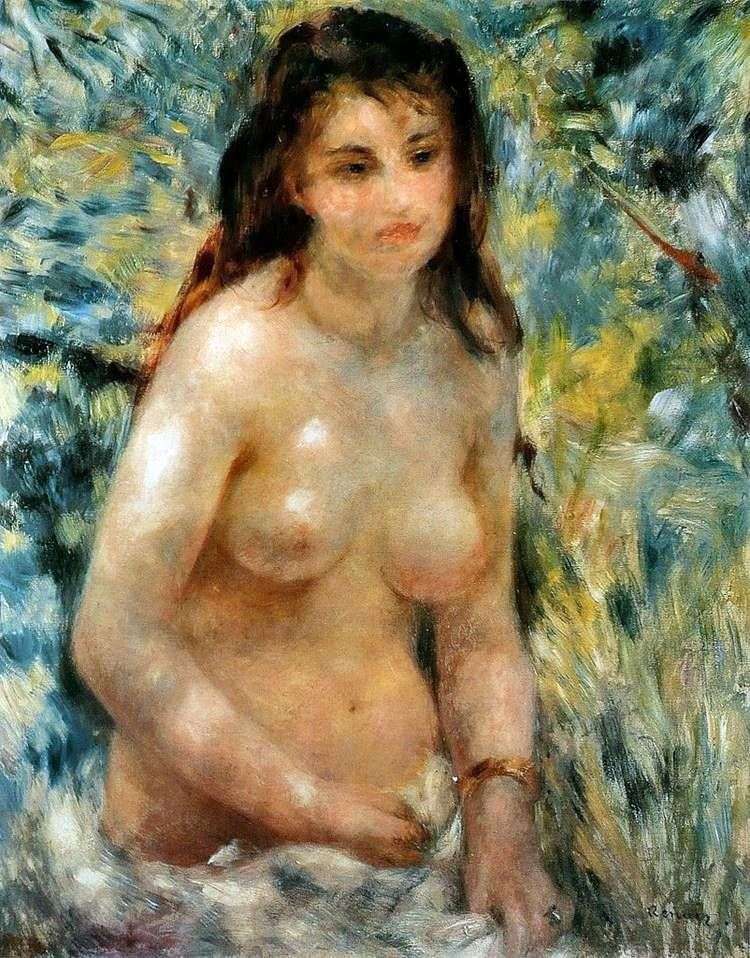 Another girl, after Margarita Legrand, by whom fate determined a very short time, whose appearance is immortalized in the painting of the great impressionist Auguste Renoir, Anna Leber. Both lovely girls died very early from smallpox, having managed to become inspirers and models of Renoir.
In this work, the painter again turns to his favorite problem – the image of light penetrating through the treetops and falling spots on the ground and the figure of a person.
The central color of the canvas is yellow, and the author skillfully matches and mixes it with other most unexpected colors. Without any transition or shading, the author, as if by a stroke of a brush, puts yellow on the surface of the painting, creating sun glares that look very unexpected and natural at the same time.
The heroine herself is also striking in its relaxedness and naturalness – she hesitates and basks in the warm sunshine without hesitation, is fresh, young and beautiful.
The caustic and ruthless language critic from the art of those years, Albert Wolf, accused this painting of not aesthetics, saying that "Mr. Renoir" portrays a woman as a jumble of flesh covered with multi-colored spots resembling carrion.
But Renoir remained true to himself, experimenting with color and light, creating an amazing living texture of air that transformed any plot or portrait. He had a few more years to wait for fame and recognition…