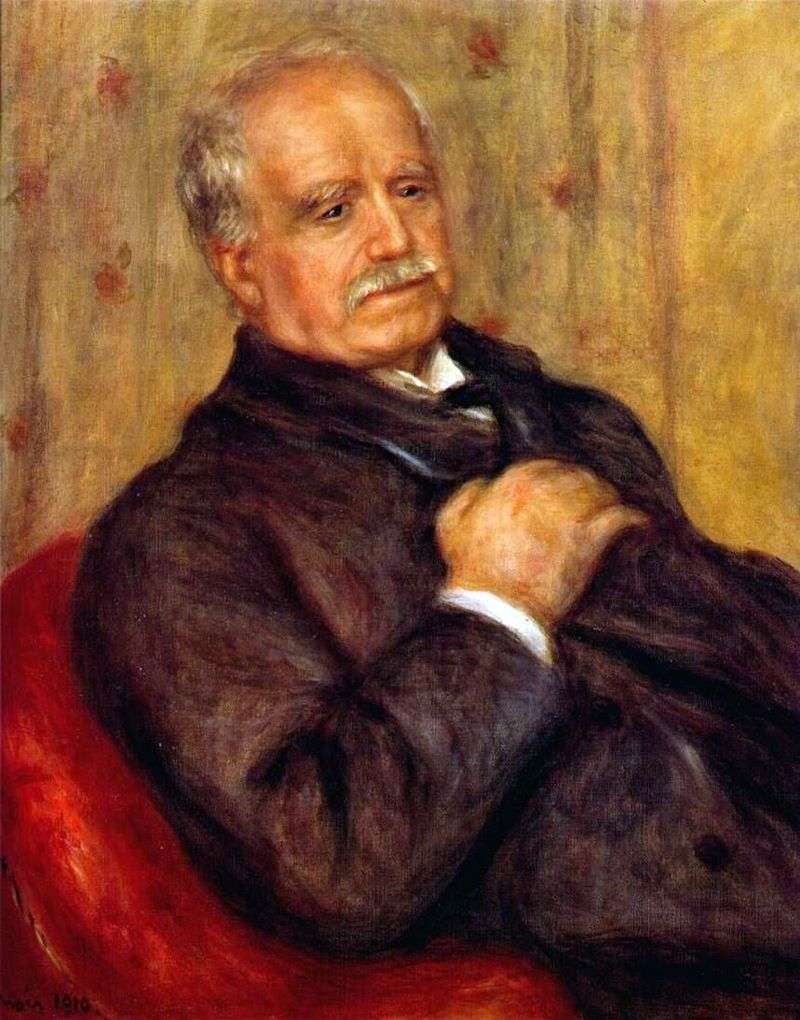 "… In 1910, Renoir painted a portrait of Durand-Ruel. At this time, Renoir was sixty-nine years old, and Durant-Ruel was seventy-nine. They met in a period of hardship and deprivation that future Impressionists experienced.
Durand-Ruel was inspired by their art, believed in them, and with them began to fight for the approval in public opinion of their work. He bought and tried to sell their paintings. He was on the verge of complete collapse and ruin. But in the end, he and they won. He witnessed the lifetime glory of Monet and Renoir. Being ten years older than Renoir, he outlived him by three years. In the portrait of Renoir Durand-Ruel rests. Life is lived and lived happily, if by happiness we mean the fulfillment of basic plans and desires. With the most tender penetration, Renoir writes his face: calm, beautiful, with lively, expressive, dark-brown eyes.
There is no narcissism, pride or contempt in his Duran-Ruel posture. It contains wisdom, knowledge of life and people, dedication and composure. Not all parts of this portrait are equally and carefully crafted. For example, Durant-Ruel's right hand is barely drawn. The main color relationships: a light brown background, a red couch, a dark frock coat – taken randomly, as it was in reality, and not specially selected, as often done by artists, working on portraits.
However, the most impressive in this portrait is the copy of the face of Durant-Ruel. Before us is a living person, a person not decrepit and weak-willed, but active and strong. It was such a nature that could intuitively feel the power and significance of new art and contribute to its assertion… "