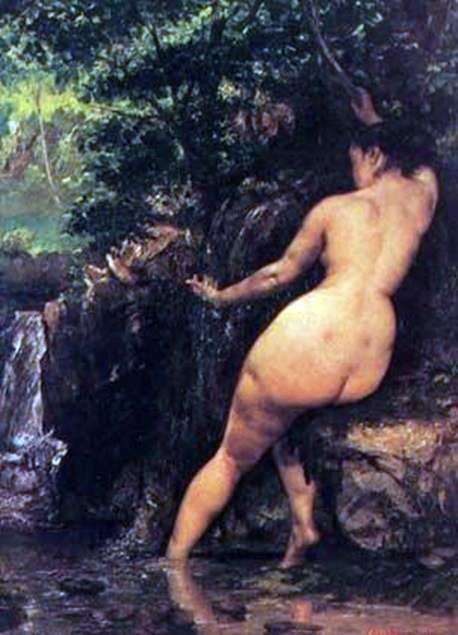 Critical attitude of Courbet to traditional painting is perfectly illustrated by his nude. Speaking about the depiction of a nude female nature at Courbet, more often cited as an example of his "Bathers", made a stir in the Salon. It is this picture that has become a favorite target for opponents of realistic painting.
As the main accusation usually figured that this painting is inclined to note only the ugly. But in the case of Courbet this point of view can not be recognized as fair. He wrote a number of clearly erotic paintings – in particular, the scandalous canvas "Sleeping", exploiting the theme of lesbian love.
However, the paintings of Courbet, representing solitary naked heroines, are sustained in an academic manner, which was so appreciated by the Salon. The most successful among them, perhaps, is the work "Spring".