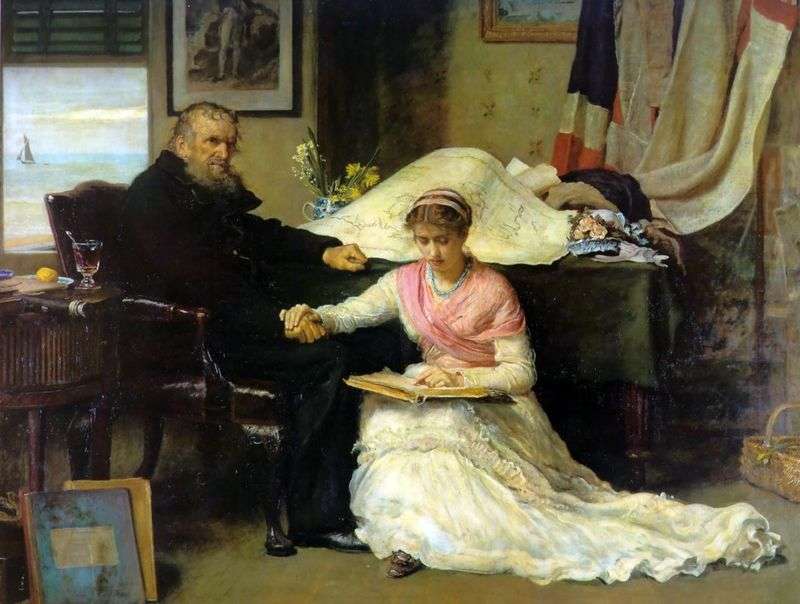 This picture is truly a tribute to the artist's glorious past of his homeland. Milles first showed the canvas to the audience with the accompanying inscription: "This should be done to the glory of England."
These words helped people to better understand the plot of the picture, which depicts an old sea captain, who dreams to find, together with young successors, a passage that will allow British ships to go around the Arctic coast of North America and link the two oceans, the Atlantic and Silent. .
A young woman sitting on the floor is the daughter of a captain, she reads excerpts from a logbook to her father. Perhaps these are the captain's own records, left over from his trips to the Arctic. On the wall, just above the old man, the artist placed a portrait of Admiral Nelson, a national hero, one of the eminent British naval commanders.