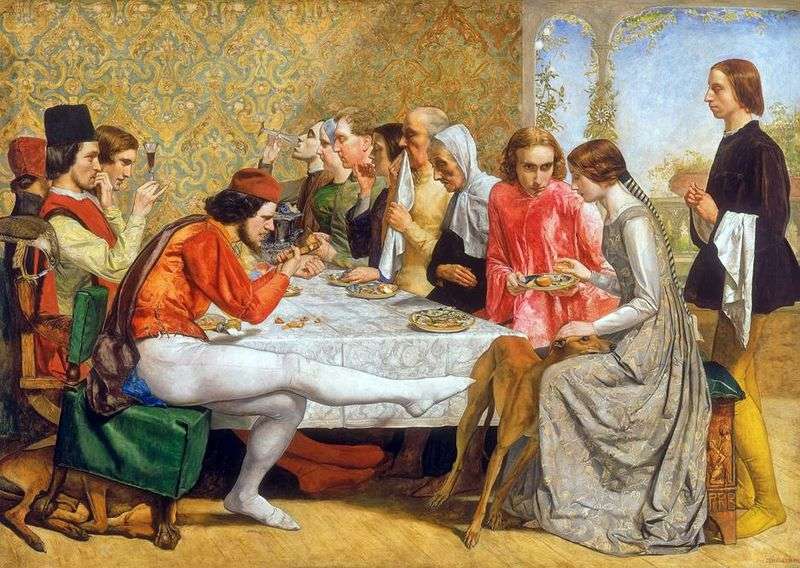 The first picture, written by Milles after joining the "Pre-Raphaelite Brotherhood," is "Isabella." Here the initials of the "Brotherhood" – RKV – Milles "cut out" on the leg of the chair on which Isabella sits, and once again put them in front of his signature.
True, at the time when the canvas was shown at an exhibition at the Royal Academy of Arts, these initials did not tell the audience anything. The plot for the picture Milles borrowed from the novel of the 14th century Italian writer Giovanni Boccaccio, retold later by John Keats in the poem "Isabella, or the Pot with Basil". This is a story about a young woman named Isabella, who fell in love with an employee hired by her brothers. Upon learning of this, the brothers killed him.
The artist depicted the moment when one of Isabella's dark brothers kicks her dog. In the characters in the picture, contemporaries recognized Milles' friends and acquaintances from The Brotherhood of the Pre-Raphaelites, however, in general, the canvas looks quite archaic and more resembles an illustration from a medieval manuscript.