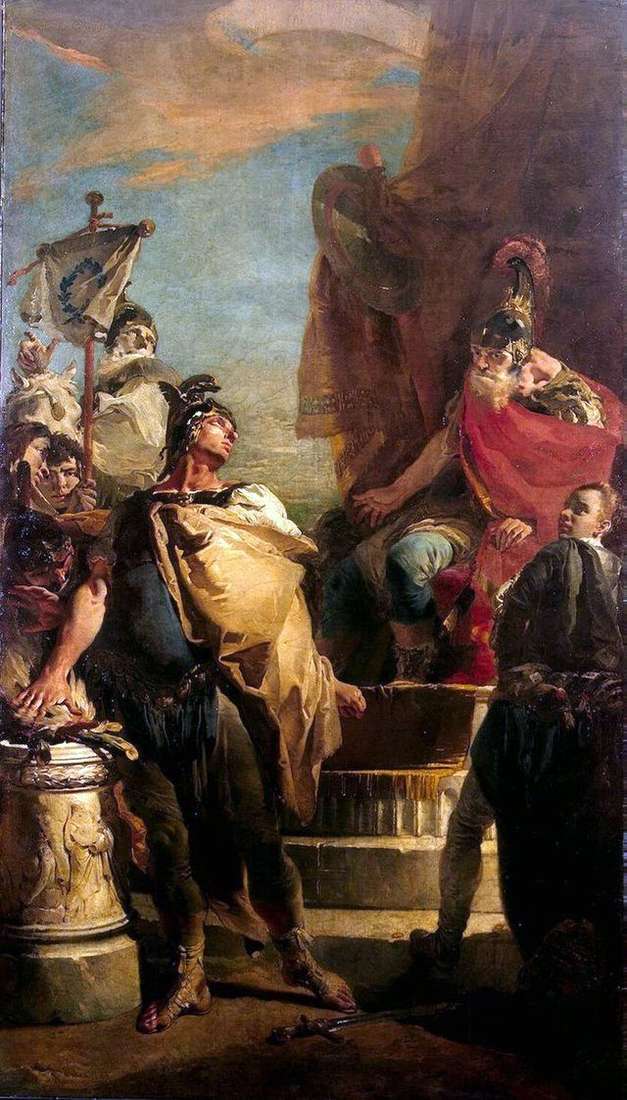 The event, presented by Tiepolo, occurred about 507 BC. e. during the war of Rome with the Etruscans. From the besieged city, the young man, Gaius Mucius, penetrated the camp of the Etruscan king of Porsen, intending to kill the king. When he was seized and wanted to be tormented by fire, he said: "He who values great glory does not value the body," and put his right hand in the flames. Struck by the courage of the Roman, Porcenna released him to freedom and removed the siege from the city.
A wide, free, generalized pictorial manner, vigorous black and white contrasts, expressive postures and
gestures? all in the picture is designed to decorate a large hall, on the perception from a considerable distance. The painting was part of a series of ten paintings, commissioned by the Venetian patrician, the patriarch of Aquileia, Dionisio Dolphin, for his palace in Venice. Five of them are kept in the Hermitage.