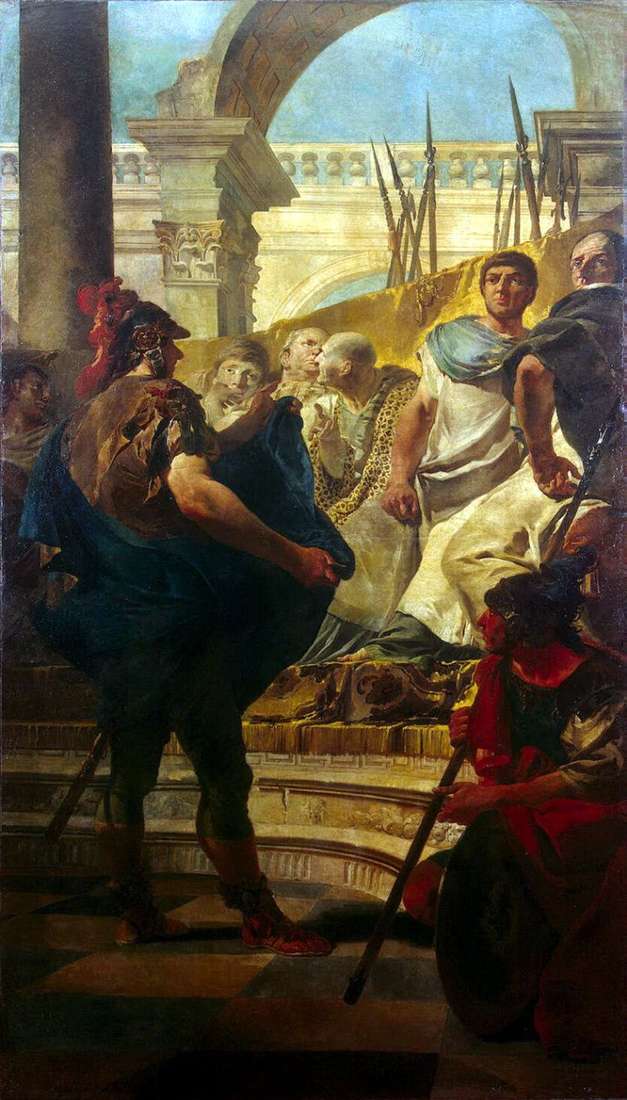 The painting is written on the theme of early Roman history and decorated the Palazzo Dolphin in Venice. The artist depicted the scene of the declaration of war by Crome to Carthage.
Rome sent to the Senate of Carthage an embassy led by the commander of the Quintus Fabius Maximus Cumptator. The embassy protested against the capture of Carthage by the allied city of Sagunta. Since the senators refused to respond to the protest, Quintus Fabius asked them what the Carthaginians choose: war or peace? The senators chose the war.
At the top of the picture is an excerpt from the "History" of Lucius Anne Flora, in which it says: "When the Carthaginians evaded the answer, the head of the embassy Fabius Quint said:" What is the delay? Here I am giving you war and peace. What do you choose? "In response to the cries of" war, "he said:" So, get a war, "shook the fold of the toga in front of the whole assembly, dismissed it, not without a general shudder, as if in fact carried a war in this fold."
Tiepolo turns the main character back to the viewer, allowing only to guess about the expression on his face.