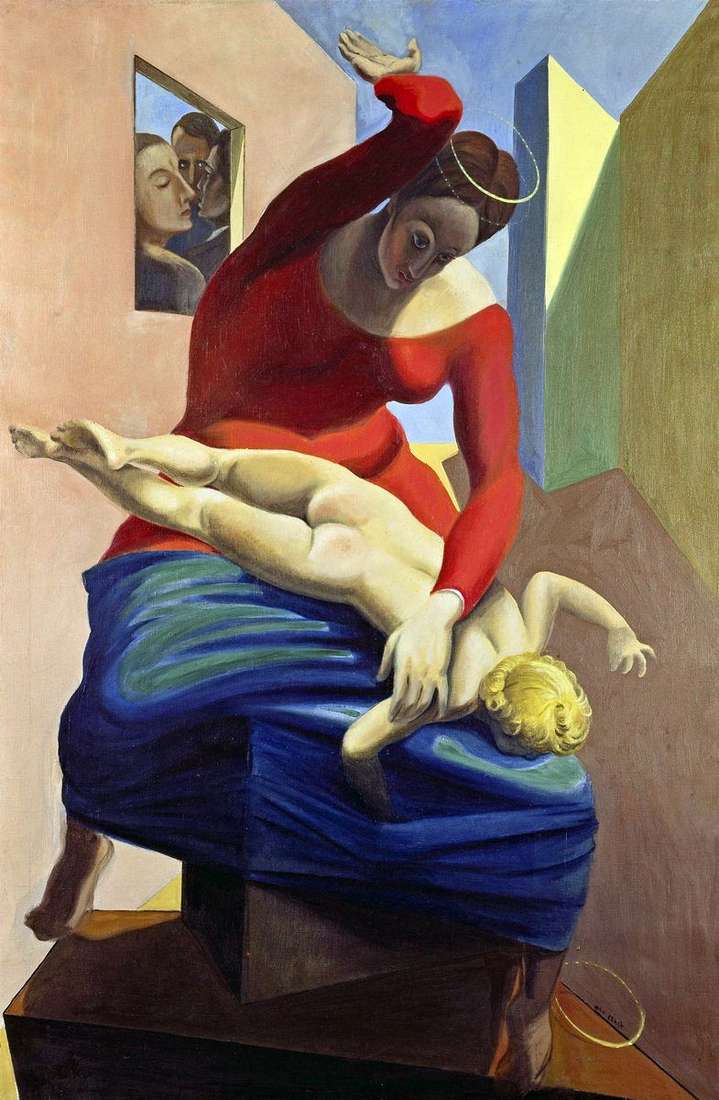 This is one of the most shocking paintings of Ernst. Shown for the first time in 1926 at the Exhibition of Independent Artists in Cologne, she was immediately declared blasphemous.
The author was excommunicated from the church. Here the artist opposes religious values and canons with the same impudence with which he challenged public opinion in his Dadaist works. Ernst shows the Madonna and the Babe in a completely unseemly kind, taking as a basis the famous image of Venus, which punishes Cupid.
The picture looks very disturbing – not least because of Madonna's aggressively red dress. Not surprisingly, this work of Ernst has been severely criticized by the church and the townsfolk. Attention is drawn to the fact that, when it was created, the artist used the traditional technique of oil painting, abandoning his usual experimental technique.