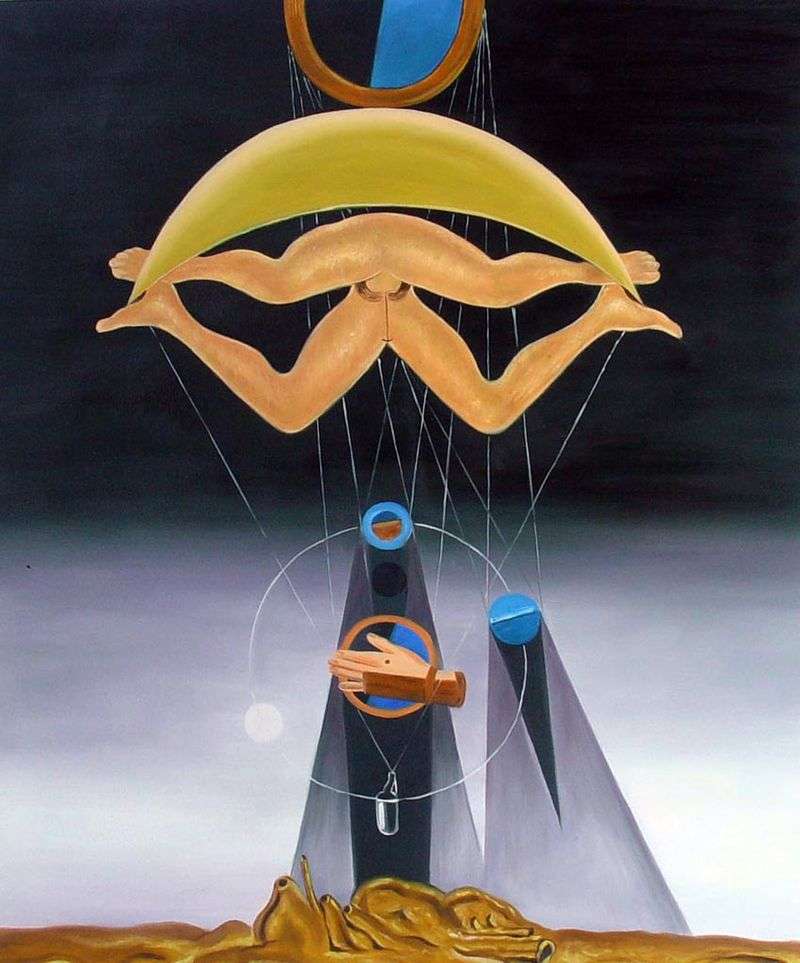 This picture, which may well serve as an illustration to the works of Freud, Ernst created in the beginning of his surrealist way. It is oversaturated with sexual images and immerses the viewer into the atmosphere of an erotic dream – vague and somewhat eerie. Dreams in reality Ernst's works can be safely called "the most surrealistic" among the works of other representatives of this trend.
Ernst was the first to try to give the images, born of the dark depths of the human subconscious, a visible shell. His paintings of the early period look frightening, disturbing, sometimes frankly horrible. And, worst of all, they sometimes seem much more real than reality itself.
Plunging into the symbols of Ernst, grasped by obscure and painful forebodings, the viewer ceases to understand where the reality is, and where the hallucination. In the late period of creativity, the artist ceased to "frighten" his admirers. Light, almost romantic paintings of the 1950s – these are not nightmares, waking up in the subconscious, but dreams, fantasies created by a rich imagination.