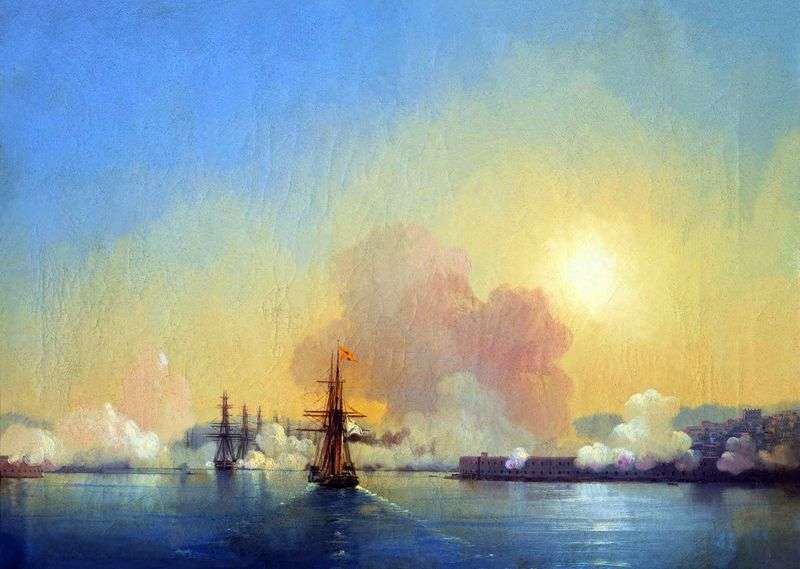 On the picturesque canvas "Entrance to Sevastopol Bay" Aivazovsky depicts the historical moment when the frigate Nicholas I was entering the bay for the purpose of the highest inspection of Sevastopol and the entire Black Sea fleet. The composition is skillfully built: the sea seems to compete with an absolutely clear sky that clouds of smoke cover up – it's saluted with cannons, greeting a two-masted ship with the imperial standard, leaving an undoubtedly even footprint on the calm and peaceful sea surface behind the parade.
In the picture on the left is the Konstantinovskaya battery,
and on the right is the Alexandrovskaya battery. The morning sun barely makes its way through the smokescreen, raised by the salvoes of the coastal and naval guns. It seems that the picture itself is highlighted on the reverse side – bright yellow, almost lemon-colored circles diverge from the white sunspot, and the smoke gets the coloring of exotic plants that seemed to have blossomed specially this day in honor of the landmark event.