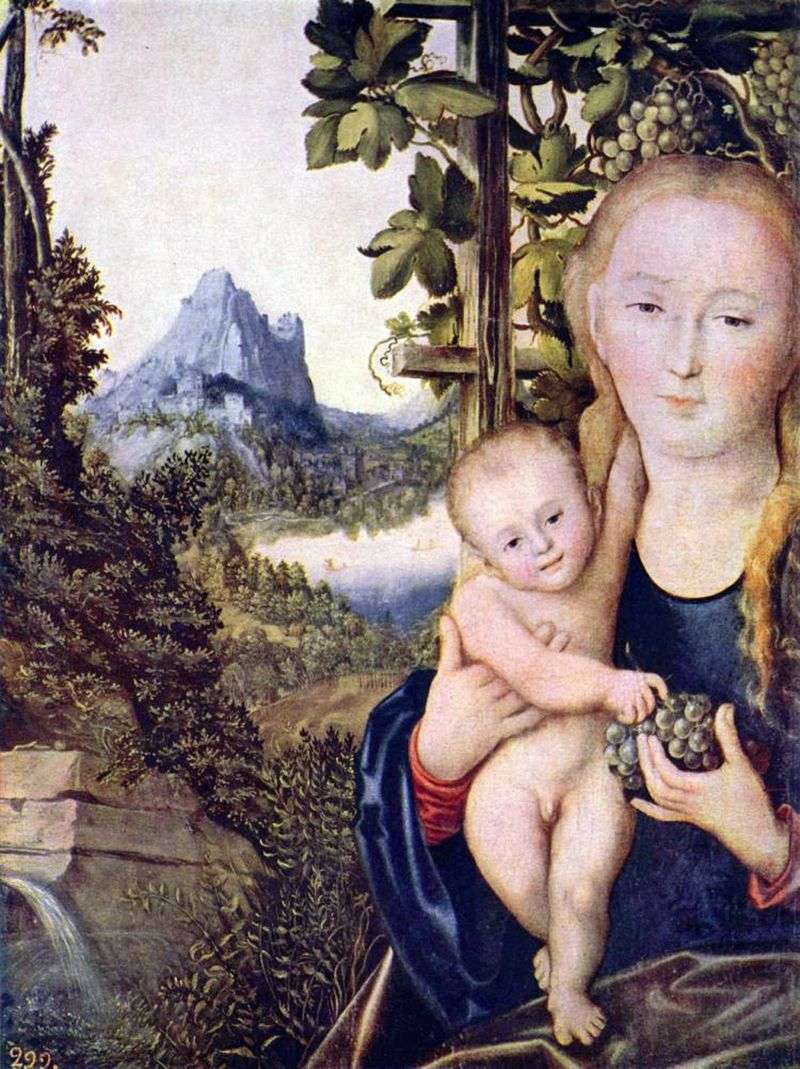 Lucas Cranach is one of the most famous masters of the German Renaissance. He studied painting with his father. In 1502-1503 Cranach worked in Vienna, later he traveled to the Netherlands and served for almost 45 years at the Court of Saxon Electors in Wittenberg. From 1520 Cranach was closely associated with M. Luther.
The artist's work reflected many of the phenomena inherent in the German Renaissance. The master worked in various genres: he painted pictures on religious, mythological, antique subjects, as well as portraits. Like many Renaissance masters, Cranach engraved, mainly in woodcut engraving techniques.
The painting "The Madonna and the Child" refers to the mature period of the creativity of Cranach, when the artist identified a special, recognizable type in the depiction of a woman's face, slightly cheek-shaped, with an elongated incision of eyes, thinly outlined brows – a kind of canon of female beauty that was repeated in the Madonna 1520's. The picture was not completely preserved, part of the board was cut off.
The Madonna is depicted against the background of a vine – a symbol of the true Church of Christ. Other famous works: "The Court of Paris". 1529. New York, Metropolitan Museum of Art; "Madonna and Child under the Apple Tree". The Hermitage, St. Petersburg; "Venus and Cupid". 1509. The Hermitage, St. Petersburg.