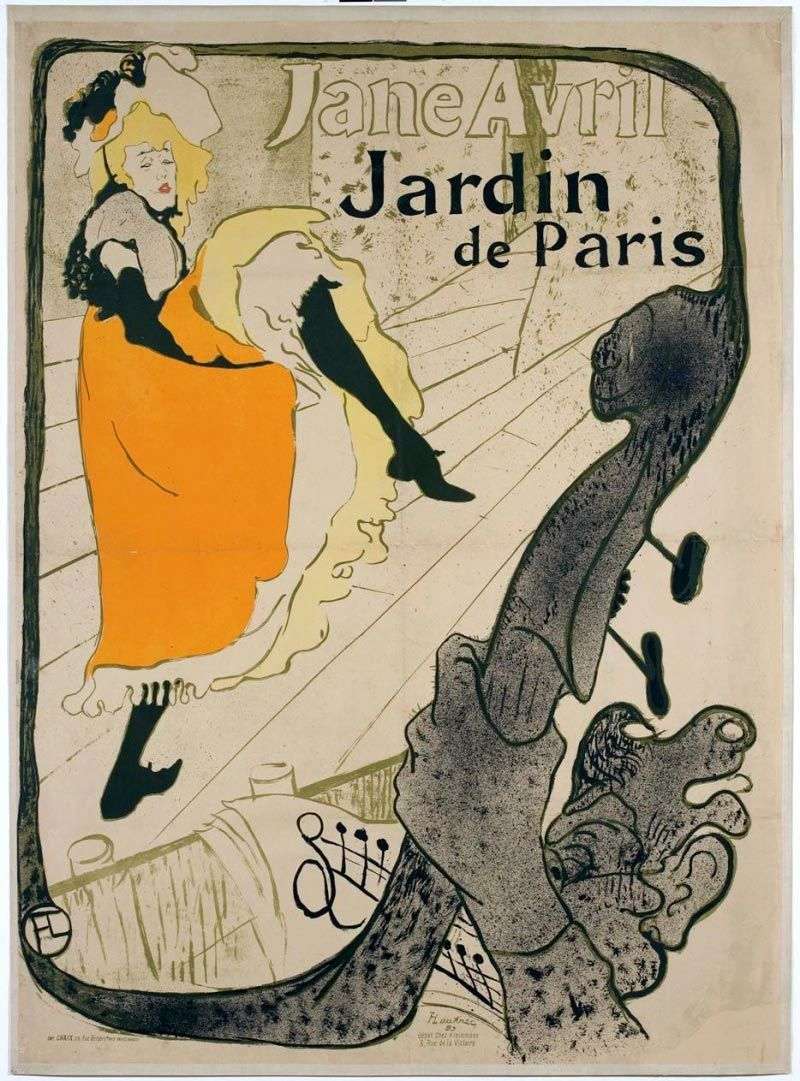 The perspective of the "Jane Avril", performed as a poster, announcing the performance of the famous dancers of the cancan, and recalls the style of Edgar Degas, an artist highly respected by Toulouse-Lautrec. At the same time, the work is marked by an original talent and own artistic findings, for example, the double-bass bar, pictured in the foreground, not only performs a decorative role, but also organizes space. There is a certain parallel that brings this work closer to the modern style.
The poster was created for the debut performance of Avril in the cabaret "Jardin de Paris", held in 1893.
The dancer often and willingly posed for Lautrec, and their relationship was warm and friendly, formed due to the mutual respect of talent and creativity of each other. Also, in both talents, the ancestors represented the aristocratic class, though Arvil inherited the "noble relationship" only along the line of the father.