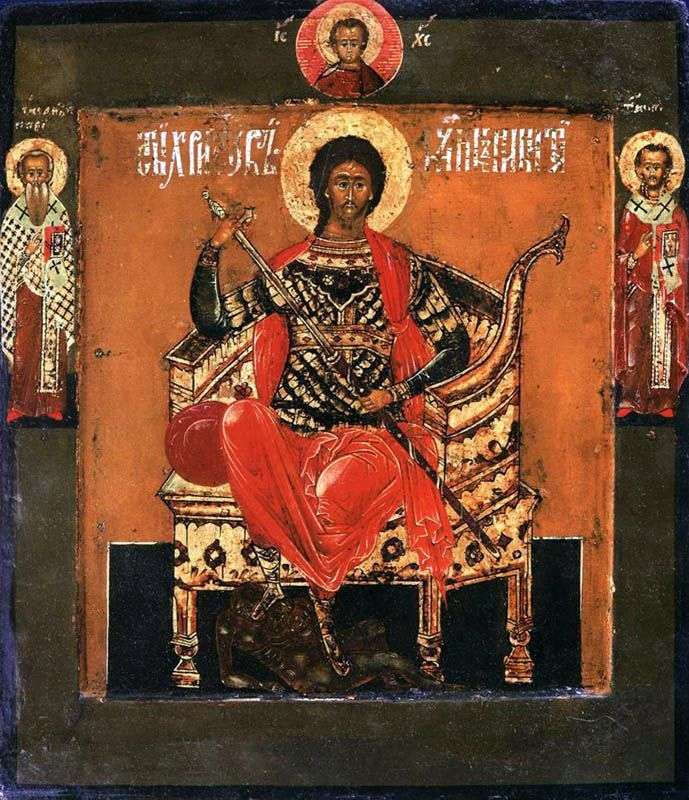 A similar image of St. Nikita is rare.
As a distant analogy, one can cite the depiction of Dimitry of Thessalonica on the icon of the beginning of the 13th century. from the collection of the State Tretyakov Gallery, where the saint is shown seated on the throne with a sword and scabbard in his hands.
A monument of ancient Russian painting of the 17th century, representing iconographic interest and having artistic significance.