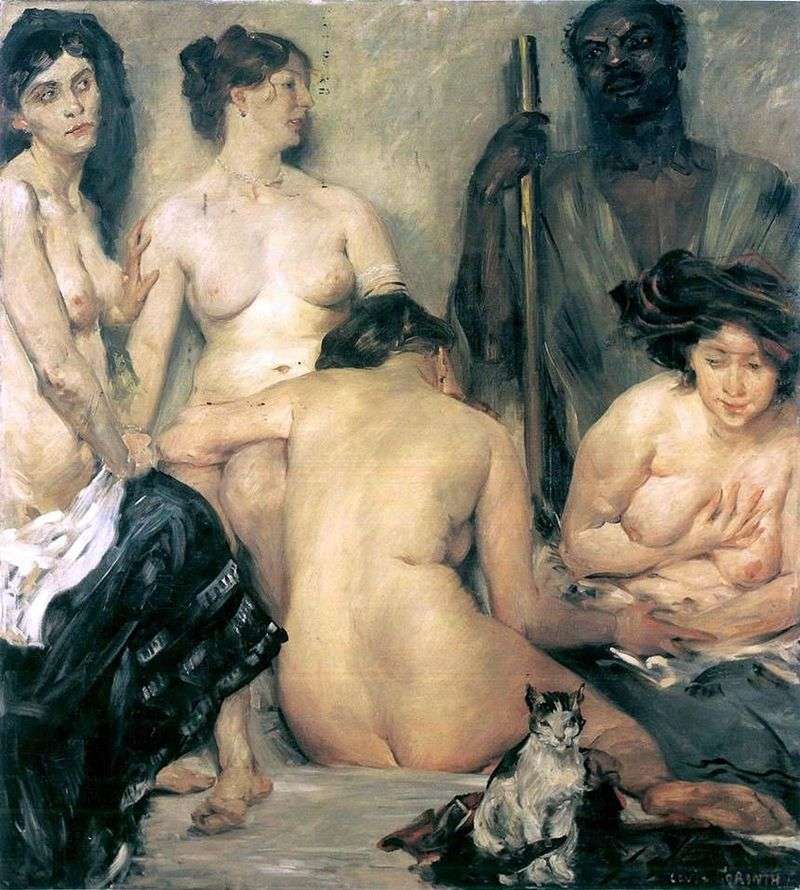 The amazing artist Lovis Korinta led a story that bizarrely controlled his fate both during life and after death. Being at the turn of Impressionism and Expressionism, the master was able to create his own style, and confidently, stubbornly follow it.
In the second half of the XIX century, when Germany was confidently dominated by paintings in the style of Biedermeier with unpretentious pleasant genre scenes, Corinth's vision was bold, defiant, going against the generally accepted aesthetics.
The presented picture "Harem" – the brightest example of the artist's passion for the nude genre. The researchers note that interest in the naked body of Corinth originated in the years of study at the Academy of Arts, namely thanks to the teacher and not very strong artist Otto Gunter. The master continued to improve in this area in Paris.
Looking at the picture, it immediately catches the eye for the naturalism of the work – all the women's bodies are written out with such thoroughness that it seems that they are on that unstable edge where beauty will pass to another area where the beautiful by itself "dies". However, in the most surprising way this does not happen – the viewer experiences only extreme curiosity to the frankly demonstrated figures.
Four naked women, highlighted by bright colors, are sharply contrasted with a dark "demonic" figure with a staff – the caretaker of a harem dressed in loose clothes. Corinth loved women, recognizing in them a unique beauty, this explains the frequent appeal of the master to this genre.