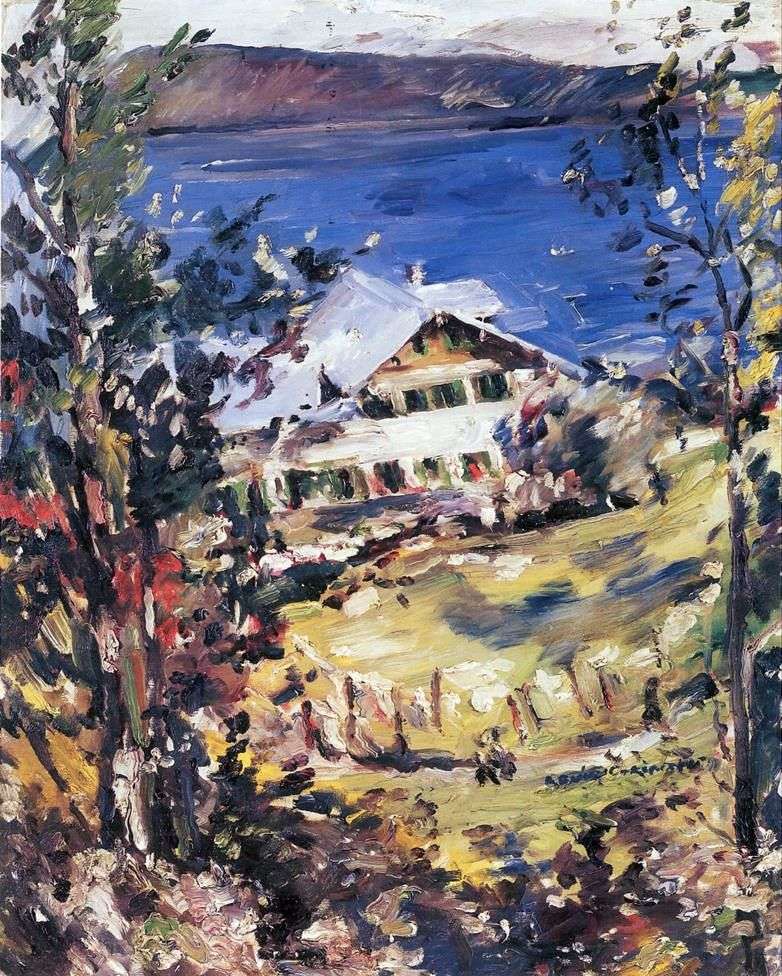 German painter Lovis Corinth went through a complicated creative path. He studied at the Academies of Fine Arts in Koenigsberg and then Munich, at the Julian Academy in Paris.
In 1899 the artist became a member of the Berlin "Secession", then was its president until 1906, when the old "Secession" ceased to exist, and became president of the "New Secession." At the beginning of his career, Lovis Corinth wrote primarily in an academic manner. These were everyday scenes and portraits, paintings on romantic literary subjects.
In the 1890s, the artist experienced a time
of searching for new means of expression in painting, the individualization of characteristics in his works. After a trip to France in 1899, Corinth began to work in the style of impressionism. Since 1900 Corinth spent a lot of time on Lake Valchen.
Here in the open air he painted many landscapes in an impressionistic manner, conveying the joyful attitude of the painter, enjoying the beauty of the natural color scheme, generously in all sorts of combinations filling the Walchensee neighborhood. Other famous works: "View Valchensee". 1922. Picture gallery, Dresden; "A great self-portrait in Valchensee." 1924. New Pinakothek, Munich; "Lady in a pink hat." 1912. State museums, Berlin; "Menton". 1913. The Art Museum, Bremen.