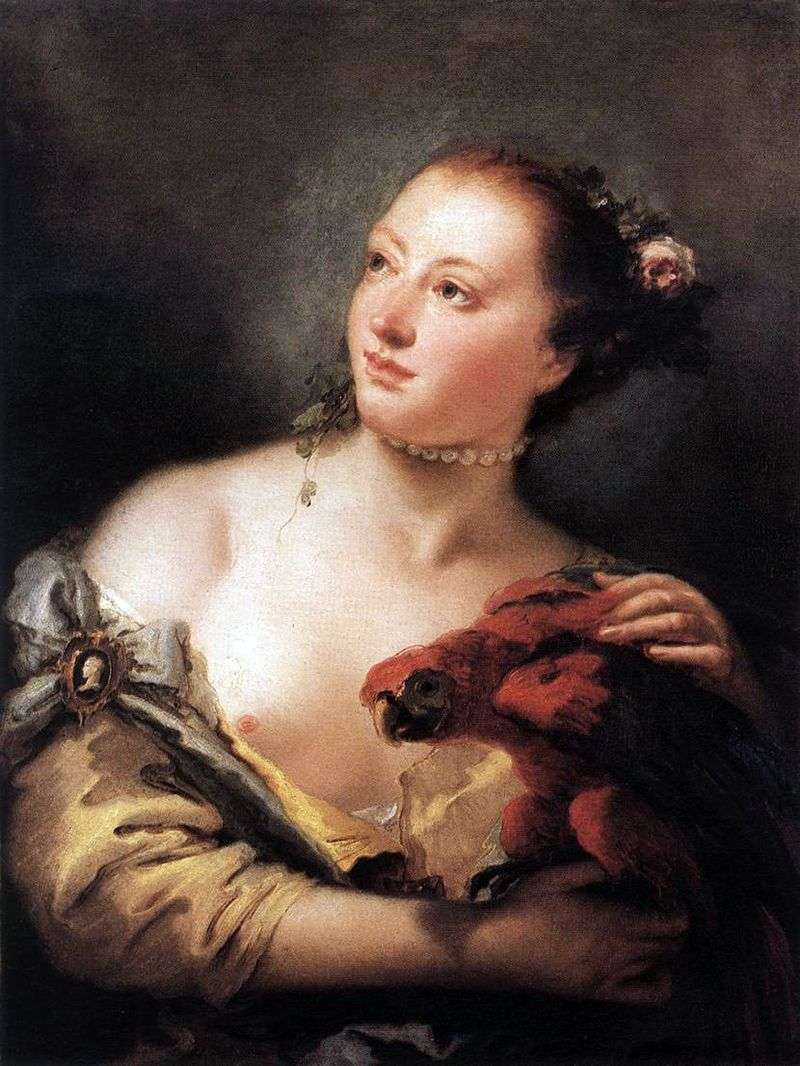 In December 1760, Francesca Maria Tassi, an art critic, wrote to her friend, the well-known collector, Count Giacomo Carrara: "Tiepolo now writes waist-length figures commissioned by the Empress of Moscow, and they outnumber the beauty I've ever seen before."
It is likely that we have just one of these pictures created by Tiepolo for the "Empress of Moscow." Most likely, these female portraits of Tiepolo wrote from his daughters. To the same series of works the artist refers to his "Woman in Furs", discovered only in 1930.
She was a couple of the picture "Girl with a parrot" – thus, these paintings allegorically represent two seasons, winter and summer. Note also that the pictures of this series are unusual for Tiepolo not only with its content, but also unusually small in size.