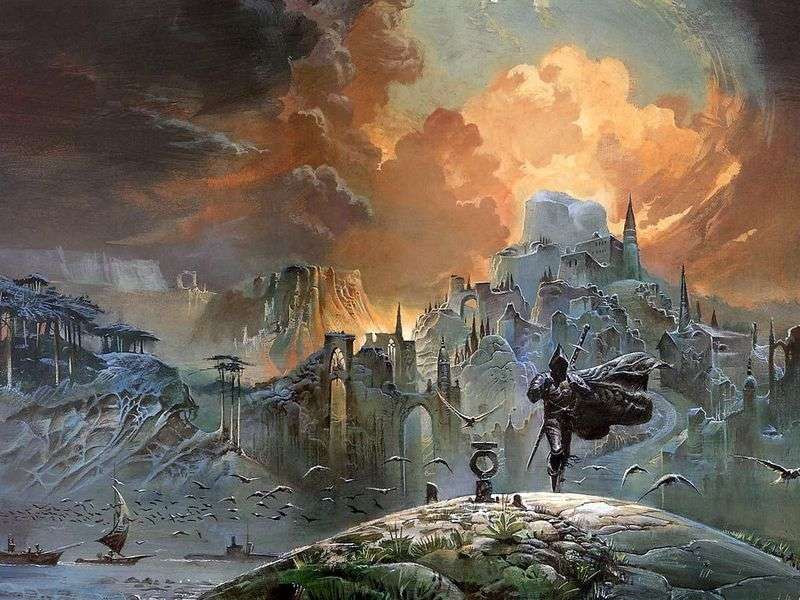 Bruce Pennington's career as an artist began in 1967 – he began working as a freelance illustrator in science fiction publishing houses. In 1976, Pennington published a graphic album Eschatus, in which most of the paintings were inspired by the prophecies of Nostradamus.
Later, in 1991, the artist published another graphic album Ultraterraneum, which collected selected paintings, private works and commercial projects of Bruce Pennington. Bruce Pennington's painting "The Ghost of Tartarus" is the most interesting of his works, both according to the interpretation of the plot and the compositional solution.
Flocks of crows rose above the sleeping city with a cry, when other ships came to the pier without a sound. A deserted night streets lit up with a glowing glow. Silently appeared a man in a black waving cape with a sword on his shoulders – The tireless Patrol of the silent kingdom, herald of death.