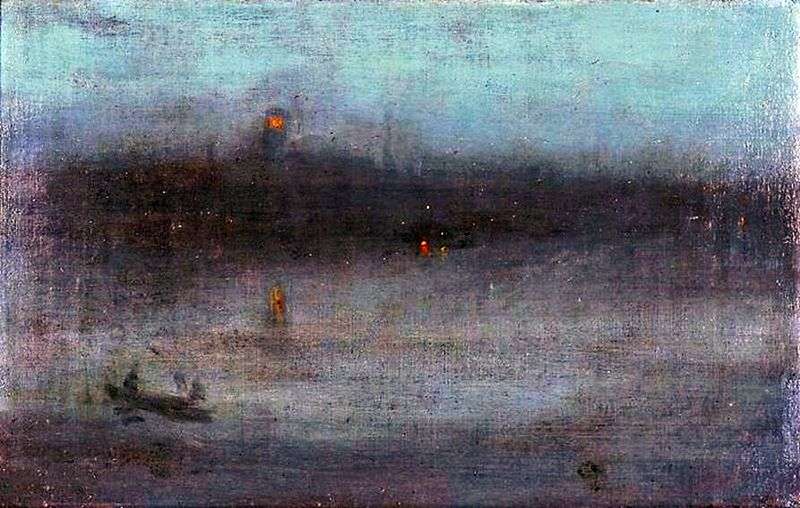 Nocturnes can be attributed sovereignty to the most original and strong works of Whistler. Most of them, including "Nocturne in Blue and Silver: The Wharf in Battersea" – was created in the 1870s. Plots for "Nocturnes" were more often the views of the Thames, near which the artist lived.
City scenes are also present in the series "Nocturnes", but they are very few. One such work is "Nocturne in Gray and Gold: Snow in Chelsea", 1876. The very name "Nocturnes" was prompted by Whistler by his constant customer Frederick Lilapd. Whistler really
liked to introduce musical terms into the names of his paintings. He believed that this allows you to distract the viewer's attention from a specific temporal and topographical context. "Using the term" nocturne, "I emphasize the versatility of the picture, detached from a particular place or event," Whistler wrote. "The word" nocturne "determines the primacy of the line, color and form over the event content of the work."
In search of nature Whistler long wandered along the banks of the Thames, but it was difficult for him to sketch in the open air, so most of his paintings were created from memory, in the workshop. Friends recalled that during such walks Whistler often mumbled some words, as if talking and memorizing the details of the future picture. Returning to the studio, he, restoring his feelings for those words that remained in his memory, worked very quickly.