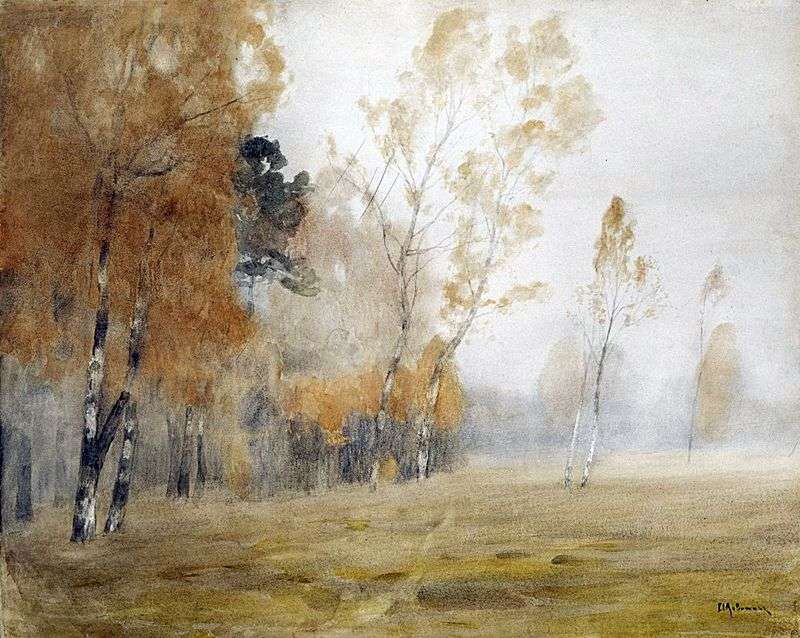 Technique of watercolor – with its ability to achieve the purity of color and transmit movement – as if created for work in the genre of lyrical landscape. Levitan loved to work in this technique, creating amazing works in it – such as "Fog. Autumn".
He was fond of pastels, turning to this technique in 1893 and actively resorting to it over the coming years. She was attracted to her by the possibility of operating with large color planes and experimental layout of various forms.
A striking example of Levitan pastels can serve as the work "Meadow at the Edge of the Forest", 1898. The "lyricization" of painting implies some external incompleteness, sketchiness, or rather, a feeling of incompleteness; All this is, above all, a distinctive feature of watercolors and pastels.
In the late period of Levitan's creativity, marked by a striving for symbolism, such "sketchiness", tested in watercolor and pastel works, penetrated into his paintings, even giving the critics a blame for the author that he exposes "unfinished" works. However, this was a deliberate position.