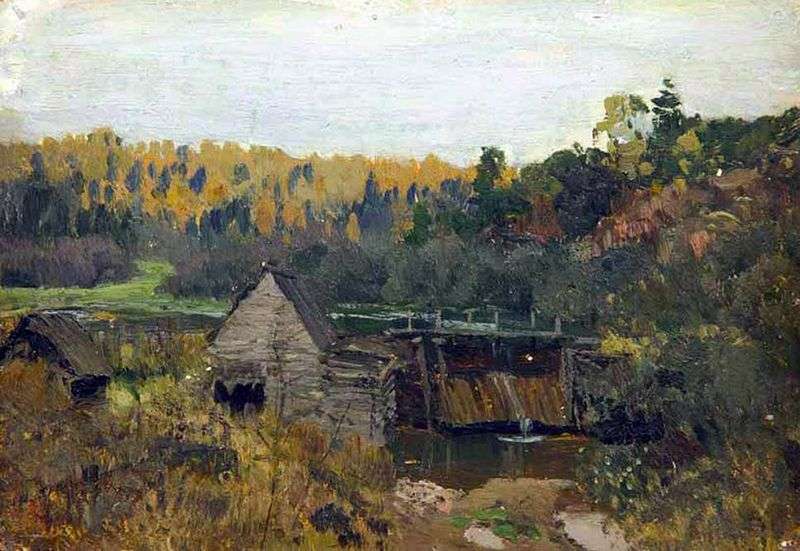 Levitan was fascinated by nature at any time of the year; the seasons were for him as if changing her, clothes, not changing, essentially, her face, but at the same time in the new lighting, in the new scenery emphasizing certain of her features.
However, in this case Levitan preferences are not difficult to determine – it has very few winter landscapes, a little more summer, much more spring, one of them). But the obvious primacy in this list is kept by autumn, which appears in Levitan in various ways. According to various estimates, the artist wrote about a hundred autumn paintings – such as "Autumn. Mill. Ples."
Autumn is close to him with its changeability, "brokenness", sadness, but at the same time with its bravura, brightness of colors, distinct forms. This is the most "tuned" time of the year. Note that with his love for autumn, Levitan fully responded to the established tradition, to which Pushkin and Tyutchev, and many other Russian geniuses belonged.