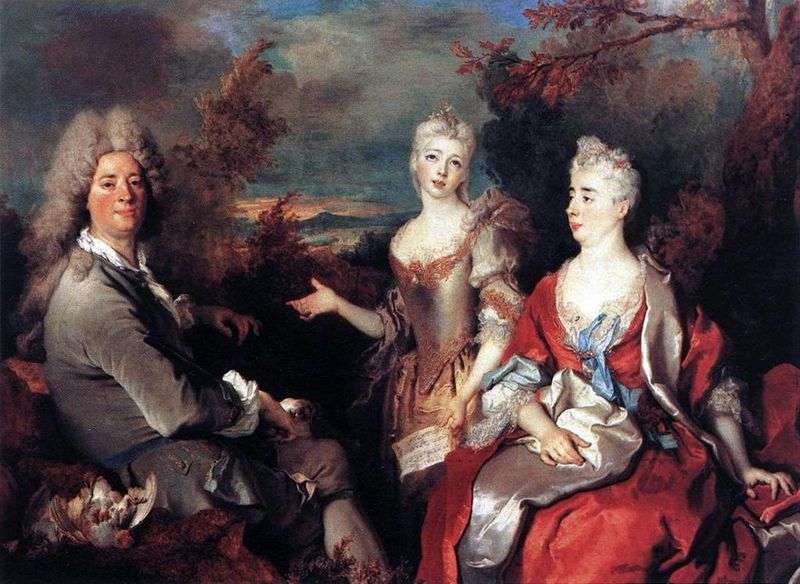 Nicolas de Largilliers entered the history of French art as a portrait painter, although sometimes the artist also applied to the landscape. He perfectly mastered the art of the formal official portrait, but did not make any discoveries in it, strictly adhered to traditional norms.
In the chamber portraits, in the corporate portraits of municipal officials, in which Largillera combined a representative portrait with a historical multi-figure composition, his painting style became more free. Largiler was born in Paris, studied painting in Antwerp.
From 1674, the artist worked in England in the workshop of one of Van Dyck's followers, but he had difficulties with customers in connection with the Catholic religion, and Largiler returned to Paris. "Family Portrait" – one of the best works of the master.
Previously it was thought that this was a self-portrait with his wife and daughter. This work has an easy way of writing, delicate color transitions and reflexes, freedom to create a light-air environment. Other famous works: "Group portrait of members of the Paris municipality." 1689. Louvre, Paris; "Female portrait". Pushkin Museum to them. A. S. Pushkin, Moscow; "Charles Lebrun, the painter of the king". The Louvre, Paris.