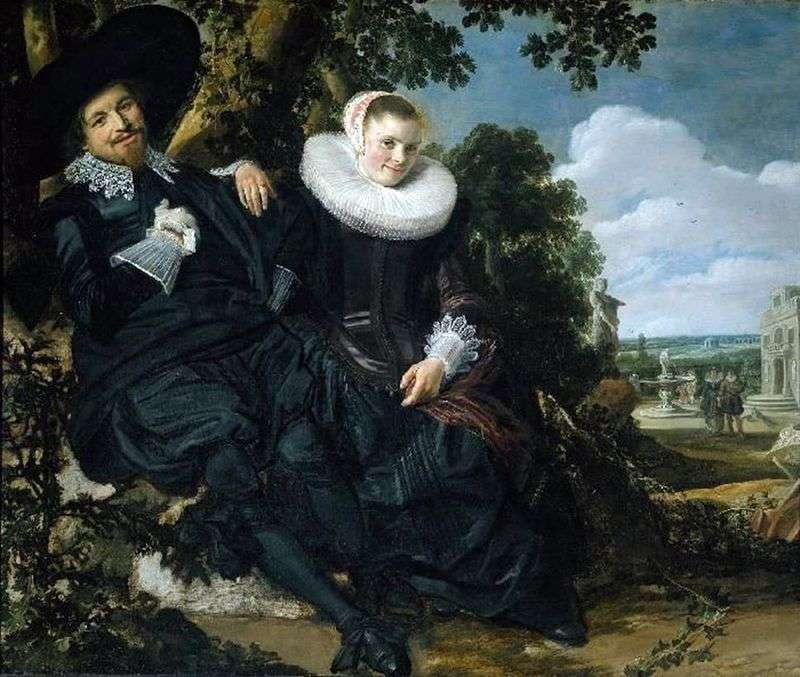 The genre of a pair portrait was very popular in Holland, and Hals performed about 30 similar orders for his life. It is believed that the Dutch loved the twin portraits, mainly for their compactness. It was much easier to place them in high, but small rooms of Dutch houses than a bulky canvas on which both husband and wife would be depicted. In addition, each of the twin portraits could be ordered and paid separately, and the Dutch were always distinguished by frugality.
Representing the couple on separate canvases, Hals tried to create a single composition, for example, he put similar objects into his hands
or wrote spouses half-turned to each other, as in the portraits of Andries van der Horn and his wife. Hals also has unconventional "conjoint" portraits for Dutch portrait painting. "Family Portrait" was written by the artist with his four friends – Isaac Massa and his wife Beatriz van der Lin. Probably the rooms in Massa's house were more extensive than in the houses of the average Dutch.