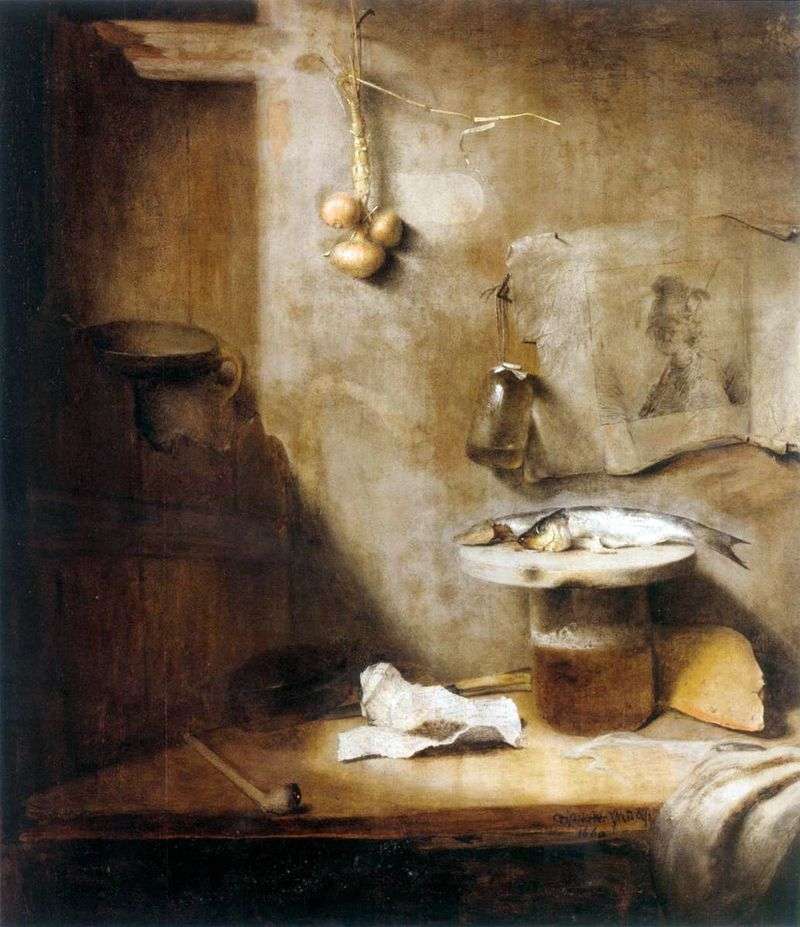 Christopher Paudiss worked in Germany in the middle of the 17th century, in an era of deep economic, political and cultural crisis the country was experiencing, and was one of the few artists who stood out against the background of the general decline of German painting.
Born in Hamburg, Paudiss lived in various German cities, as well as in Hungary and Austria. He studied in Holland, under Rembrandt, and the great influence of the great Dutch artist is felt in his art throughout his creative activity. However, in some of the most significant works, Paudiss managed to overcome this influence and created a number of peculiar paintings, among which still lifes take center stage.
Among the best works of this genre is still life from the Hermitage collection. The artist depicted a bunch of onions hanging on a gray background with peeling plaster walls, a transparent glass bottle with liquid, kitchen utensils, smoking pipes, crumpled paper. The ordinariness of the depicted objects is emphasized by the naturalness of their location and the artlessness of the composition. However, still life devoid of everyday prosaic. The artist does not just list things, not only fixes their surface, shape, color, texture.
Brush Paudissa transforms every thing, makes us admire the delicate hues of restrained, exquisite colors. The general silver-gray tone, to which the color of the picture is subordinated, creates the feeling of a light-air medium filling the space and unifying objects.
The Still Life collection of paintings by the Hermitage was received until 1839.