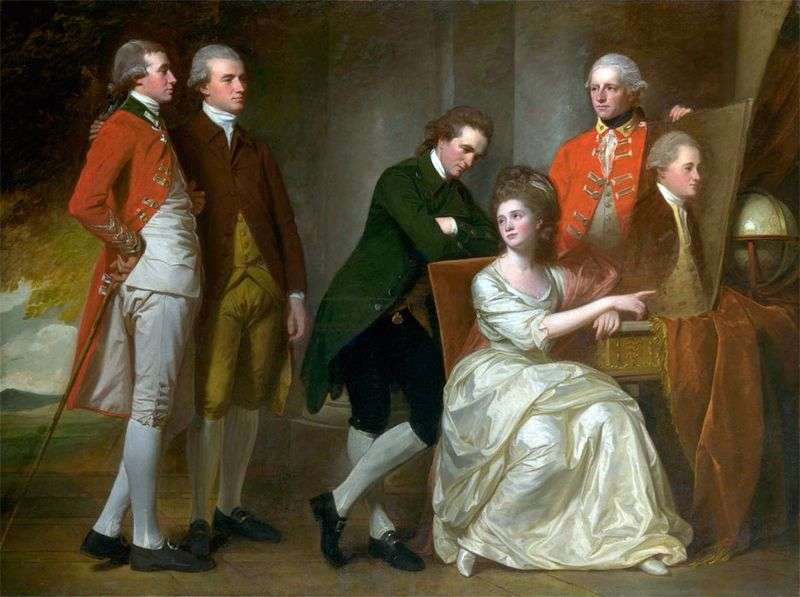 The name of George Romney is associated with the art of English portrait. He prepared himself for the historical genre, but fate prepared him to become a portrait painter, and only in some of his group portraits was the former aspiration of the master to a large academic genre.
The name of Romney is inextricably and with the image of Lady Hamilton – the artist created about 20 of her portraits. Romney was a contemporary of J. Reynolds and T. Gainsborough, but did not have the same imagination, was inferior to them in the subtlety of feeling and pictorial ingenuity.
But Romney was the first to embrace the ideas of neoclassicism, the purity of classical composition, design and aesthetics. Even at the time of travel in Italy, the artist plunged into the atmosphere of the emerging neoclassicism, imbued with his spirit, which largely determined the nature of his work.
Graceful angles, a few mannered and at the same time graceful poses, some ease and at the same time flatulence, beautiful coolish color – all this is inherent in the picture "Portrait of the Beaumont family" and testifies to the artist's understanding of the neoclassical principles and the pursuit of narrative ™ inherent historical works. Other famous works: "Harriet Greer". 1781. Hermitage, St. Petersburg; "Richard Cumberland". OK. 1776. National Gallery, London; "Portrait of Emma, Lady Hamilton". OK. 1785. National Portrait Gallery, London.