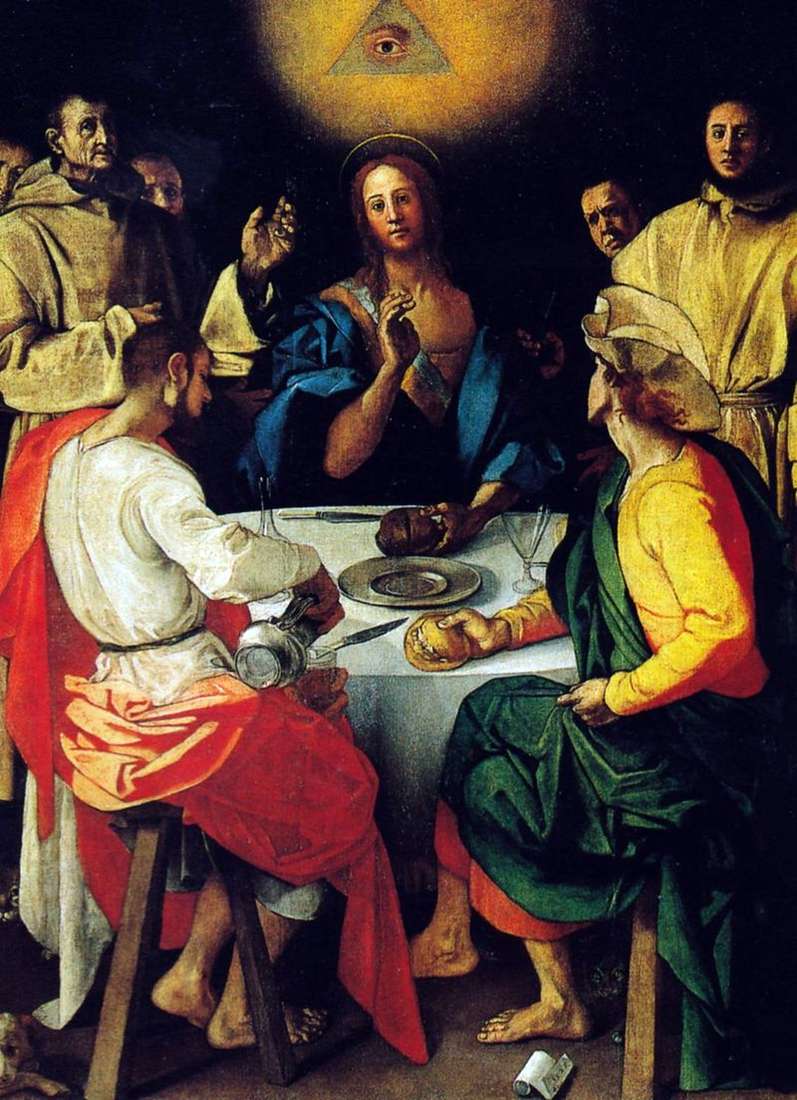 There are several varieties of visual solutions to the plot of a meal in Emmaus. Either Christ and two disciples are walking along the road leading to Emmaus, or are already seated at a table with them during a meal together.
Jacopo Pontormo's painting was written for the hotel of the Carthusian Monastery of Certosa del Galluzzo near Florence.
The variant of the iconographic interpretation of the plot chosen by the artist initially contained the possibility of reading it in the spirit of genre narration, and we see that Pontormo does not refuse it: it is enough to pay attention to the illusory-exact depiction of the objects that make up the modest still life in the picture – bread, tableware, vessels for wine. However, the dogmatic meaning of the plot in the eyes of the artist disproportionately exceeded the value of genre motifs and details that characterize the everyday way of life, and therefore the final impression of the picture does not make it possible to identify it with the work of the everyday genre.
Moreover, in her visual system, the reminiscences of traditional icon painting unexpectedly come to life. They are reflected both in the appearance of the symbolic eye of the Trinity, in compositional symmetry, and in the frontal turn of the figure of Christ facing the viewer, and even in a perspective perspective, reminiscent of the techniques of reverse perspective.