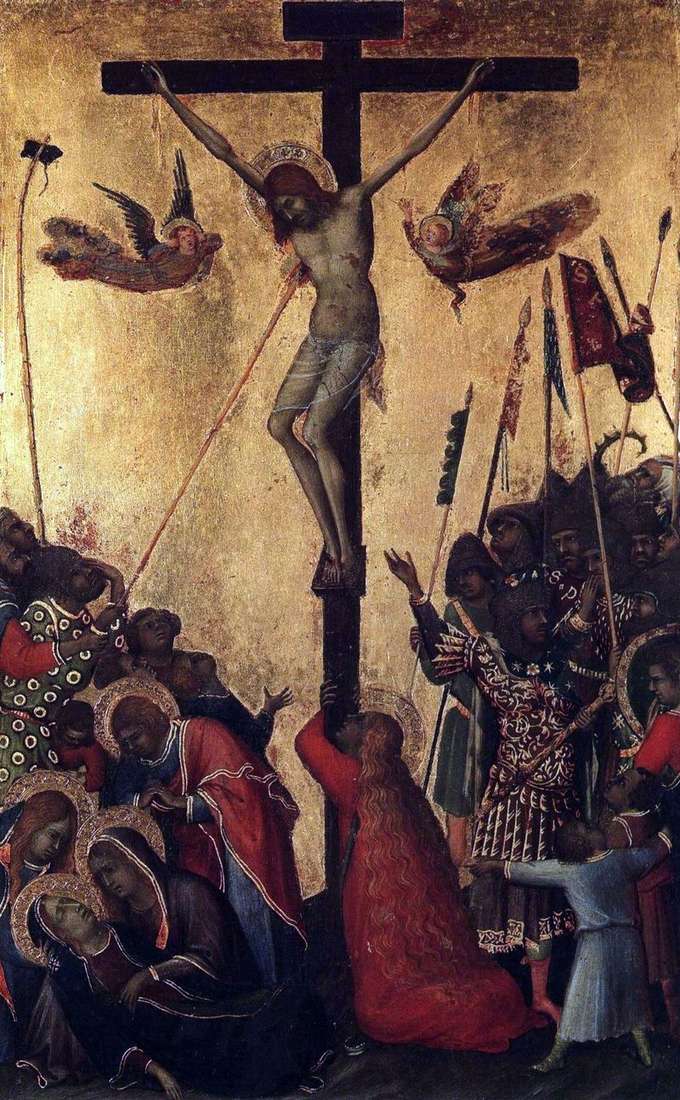 The crucifixion of the Siena artist confirms the reputation of Simone Martini as a magnificent master of a fascinating and detailed pictorial story, able to set off the image of the main event with striking art by showing a multitude of plot episodes accompanying him.
Highly elevated above the ground, the crucifix divides the illusory space of the picture into two equal parts with figured groups symmetrically located in it.
In the images that make up these groups of characters, it seems that all shades of experiences, thoughts and feelings that are present at the crucifixion of Christ are embodied – from the mocking fun of the soldiers to the infinite, mortal despair of Our Lady. Mary Magdalene kneels before the crucifixion, embracing the shaft of the cross, and one of the executioners pierces the body of Christ with a spear, on the faces of the apostles – an expression of grief and sorrow.
The image of sincere and deep experiences gives all depicted vital certainty.