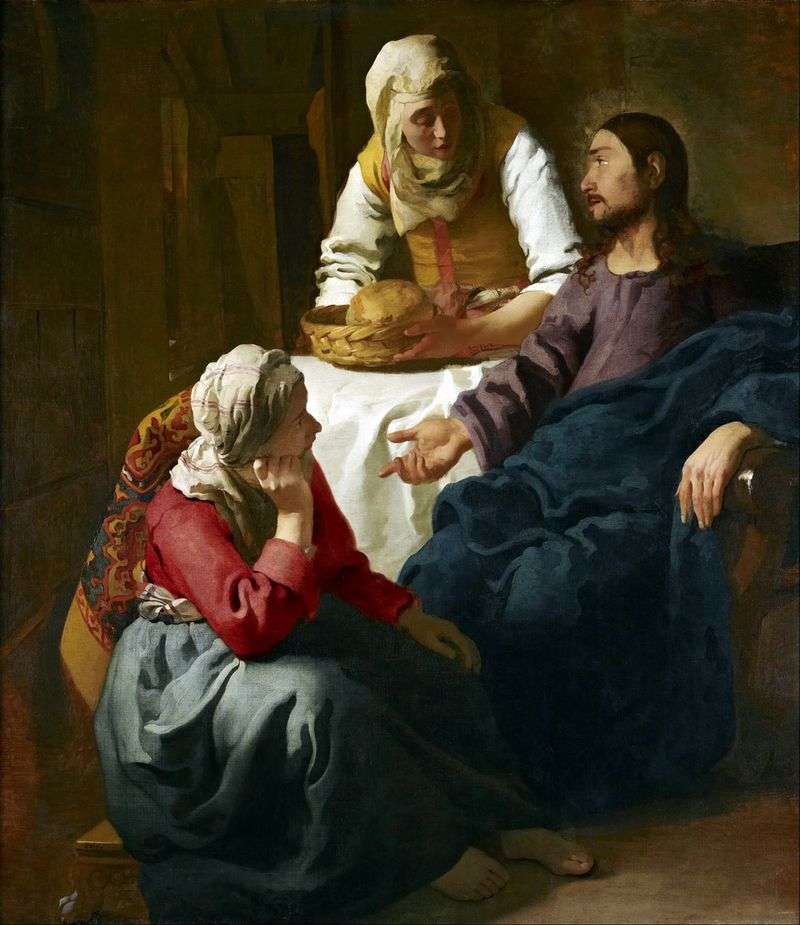 The surviving religious paintings of Vermeer are strikingly different from the genre works of the painter. Art historians believe that the painting "Christ in the house of Martha and Mary" was the first custom-made picture of Vermeer. It is written in the traditions of the Utrecht school, and some researchers of the master's work consider it a proof that Vermeer studied painting for some time outside his native Delft.
In addition to "Christ in the house of Martha and Mary," there are two more religious paintings by Vermeer – a relatively recently discovered "Holy
Praxia" and "Allegory of the Faith", created most likely in the early 1670s. Apparently, both paintings the artist wrote to order and, therefore, was not free in the choice of the plot.
It is impossible to call the composition of these works characteristic for the Vermeer style. So, in "Christ in the house of Martha and Mary" and in "Holy Praxia", the figures appear to be "dangling" in a certain vague, conventional space, which is very strange for the master of genre painting, which was Vermeer.
The composition of the "Allegory of the Faith" is more in keeping with its usual style, but the congestion of this painting with deliberate, unnatural and unnecessary details distances it from the best works of the artist, where every detail is irreplaceable.