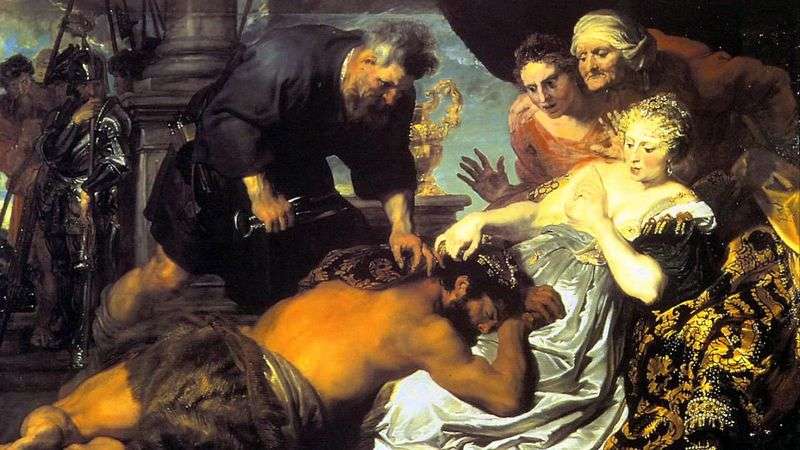 We have not reached the memories of contemporaries about this picture – for the first time it was mentioned only in 1711. But the way it is written allows us to accurately date it when Van Dyck worked in Rubens's studio.
Indeed, the influence of Rubens here is so great that until the XIX century, this painting was attributed to his brush, and only recently most researchers agreed that this is a product of young van Dyck. Soon after returning from Italy in 1608, Rubens painted a picture with exactly the same story, and van Dyck's canvas repeats the work of his teacher in many ways.
True,
the picture of Van Dyck is less emotional, because the artist paid the main attention to the beauty of color and texture. The history of Samson over the centuries attracted the attention of artists, and the plot, which tells of the hero's love affair with the insidious Dalilah, was especially common in 17th-century paintings.
Samson – an undefeated hero who defeated the Philistines who threatened the Jewish people – fell victim to love passion. She managed to find out that the secret of Samson's invincibility lies in his hair, which he never cut. Tired of the hero's love game and watered him with wine, the woman called a barber who cut Samson's hair, after which he was seized by the Philistines. Samson was put in prison and blinded.