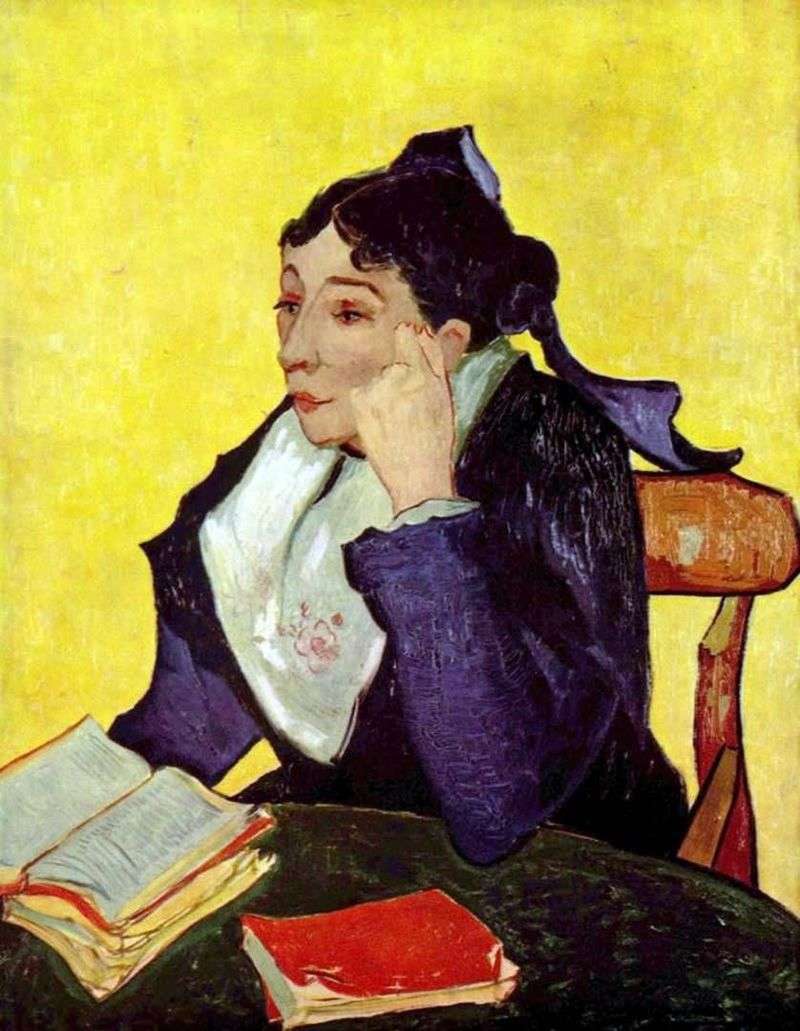 After moving to Arles, Van Gogh had many friends. Among them were the spouses Ginu – the owners of the cafe, in which the artist often visited.
Madame Ginu agreed to pose Van Gogh for a portrait. This picture is considered one of the most colorful paintings created by him in this genre. The Arlesians were famous for their beauty and sense of taste. Van Gogh was delighted with their bright costumes and bonnets. But, as the artist wrote in his letters, on all this he saw a shade of abandonment and desolation.
The image of Madame Gina is imbued with sadness. It is known that she, too, suffered from
prolonged periods of melancholy. This was reflected in the pose in which Gina is depicted, and in her meditative, detached gaze. Against the backdrop of the bright, "pressing" yellow color, the face of the Arlesian seems dark and dull, and her figure is drawn in a dark silhouette. Only the collar and pages of the book stand out as a white spot.
At the same time, Madame Gina is depicted with great warmth and penetration. The artist displayed the nobility of the lady, her calm character, peace and intellect.
The manner of writing the picture gives it a similarity to Japanese prints. The pattern and color are simplified, there is no modeling, the forms have a practically planar solution, the contours of the objects are strengthened.