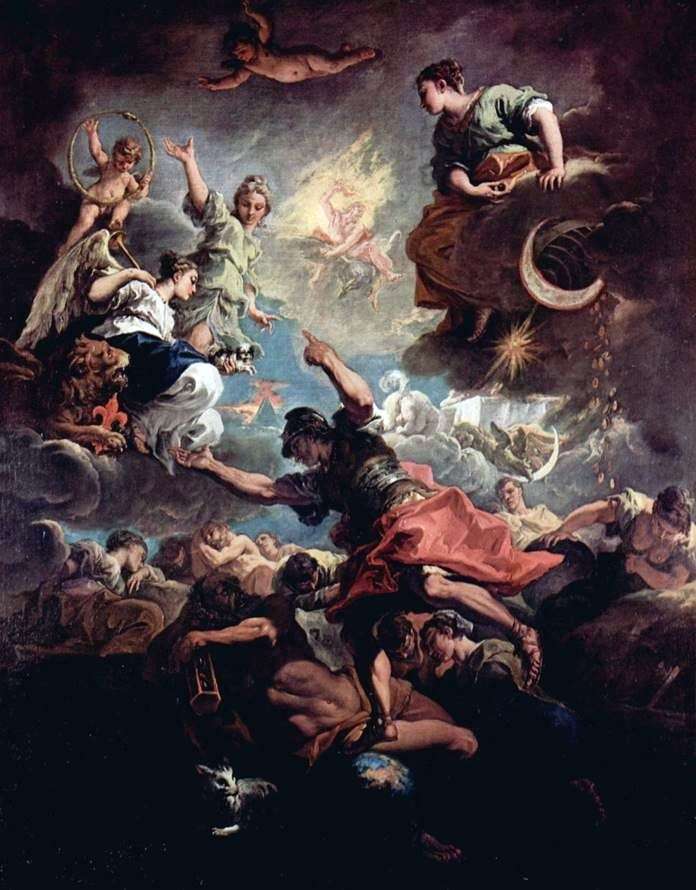 Painting by Italian painter Sebastian Ricci "Allegory of Tuscany". The size of the painting is 90 x 71 cm, oil on canvas. The original painting "Allegory of Tuscany" was written as a sketch to create a fresco in the villa of the Gaddi family.
In 1688, the loving Ricci, leaving his wife and child in Bologna, fled to Turin with the beautiful Magdalena, the daughter of the artist Giovanni Francesco Peruzzini. In Turin, Sebastiano Ricci was again taken into custody and imprisoned.
The artist faced the death penalty, but thanks to the intercession of the Duke Ranuccio II Farnese Ricci escaped punishment. The Duke of Ranucco II offered Ricci the seat of the court painter and settled in his family palace Farnese in Rome. The death of the Duke Ranuccio in the winter of 1694 forced the painter to leave the capital of Italy and Ricci moved to Milan.
Until the end of 1695, Ricci worked on the painting of the chapel of the church of San Bernardino dei Morty in Milan.