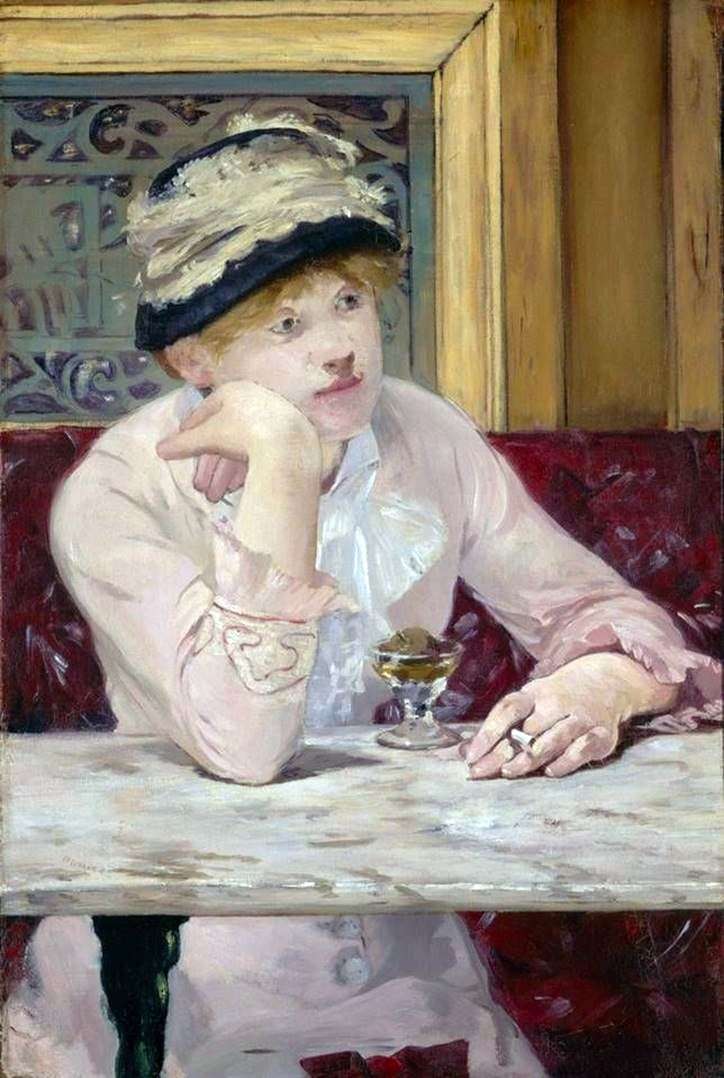 It is believed that "Slivovitsa" or "Plum brandy" is the answer of Edward Mane to the picture "Absinthe," written by his friend Edgar Degas, also an impressionist, but with individual approaches to the process of creating images.
The social status of an idly sitting girl is not so important in "Slivovice", the main attention is focused on her look, in which senselessness and hopes are mixed, that someone will brighten her loneliness, which could not drown out alcohol.
The work was written presumably in 1877, the plot for it is taken from the most ordinary
Parisian cafe, as evidenced by the plum, soaked in brandy – a constant attribute of the institutions of the average level. At this moment, Mane does not focus attention, depicting a plum rather casually, besides in the original version, there should have been a glass of beer on the table. Instead of the Quiz Meran, the artist this time invited Ellen Andre, the model, posing for Degas while working on Absinthe.
A table with a marble top and a lattice in the background suggest that the painting was created in the artist's studio.