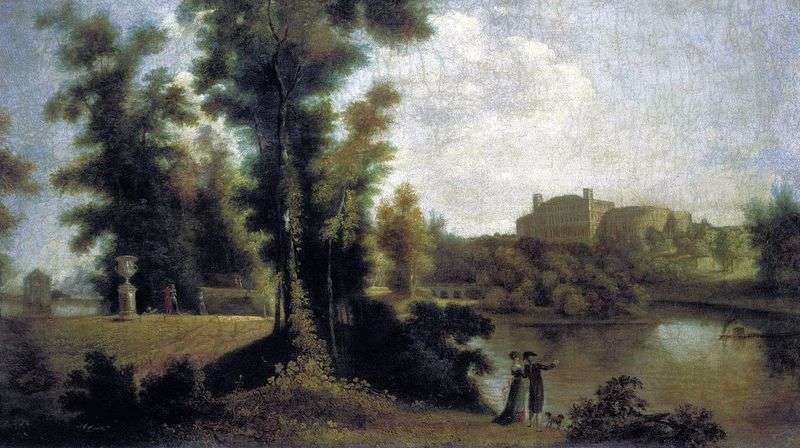 The best of its landscapes are the kinds of landscape parks, especially Pavlovsk and Gatchina. Landscape park – creating a new taste, a new attitude to nature. Here the idea of imitation of nature in its naturalness, understood as incorrectness, ease, variability prevails.
In "View on the Gatchina Palace from the Long Island" the artist achieves a complex gradation of shades, multicolor; golden brown, pink. The warm gray shades in the first plans gently go to green and green-blue, as if absorbed by the cold blue of the distance.
Bright spots of clothes of elongated figures of people enliven the landscape.