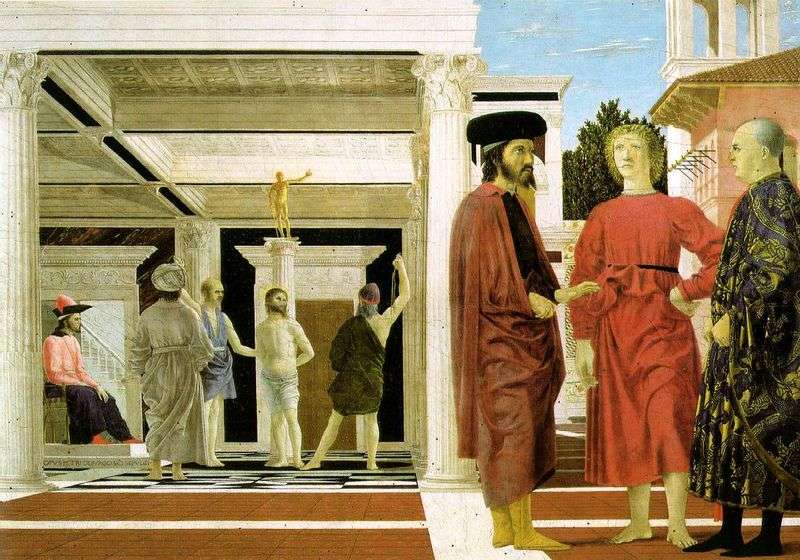 This work is considered one of the masterpieces of early Renaissance painting. Art historians first drew attention to it in the XVIII century. Then nothing was known either about the circumstances that accompanied her writing, or about when and by whose order she was created. The content of the picture was also enigmatic. Until now, the "appointment" of three figures in the foreground of the picture has not been solved.
According to the ancient version in Urbino, in the center here is the half-brother of the Duke of Federigo da Montefeltro. He is surrounded by members of the city council of Urbino, who sentenced him to death in 1444. If this is true, then the image of the executed artist is associated with the image of Christ. The hypothesis of Sir John Pope-Hennessy, proposed by him in 1986, deserves attention. Its essence lies in the fact that the figure in a red shirt is St. Jerome. Thus, the scourging of Christ is not at all the scourging of Christ, but the dreams of the saint about martyrdom.
In any case, the main idea of the "Flagellation of Christ" is laid almost certainly in the three figures in the foreground, because both the Savior and his tormentors are pushed into the background.