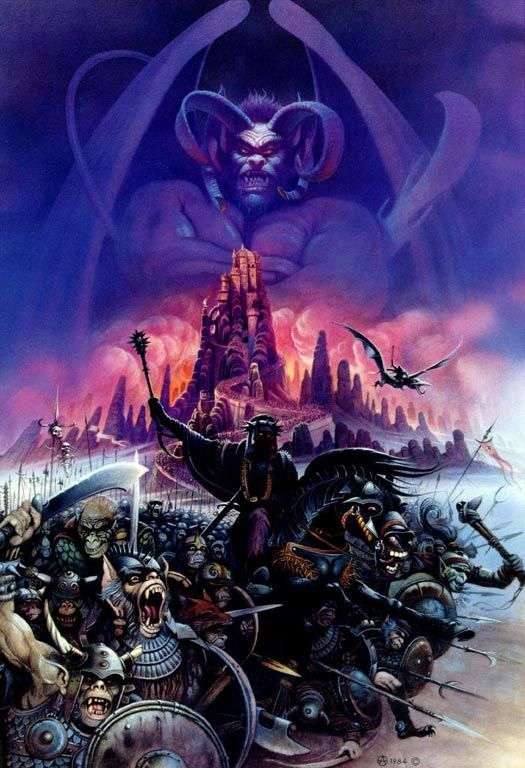 The most complete collection of works by Chris Achilleos was published in three volumes in several European languages. These books include, besides the previously published ones, the most recent works of the artist. The largest collection of works of the original creativity of Chris Achilleios, is collected in the online gallery on his website.
In this gallery are paintings of Achilleios from all three books, as well as other works of the master less known to the general public. This was done at the request of Chris himself, who wanted his art to be accessible to everyone who loves science fiction, knows how to dream and who has kept the youth and fire of the soul, like Achilles himself.
In the picture of Chris Achilleios, "The Host of Demons," we see a rabble of evil spirits gathered for robbery and robbery for their own entertainment and gain. Opened screaming jaws freaks, cudgels, swords, spears – guns of murder at the ready.
Above all of this towers the enormous repellent figure of their master. All of them with joy will mercilessly kill because so ordered the master. He is omnipotent, he is cruel, he sees everything and will not spare anybody. Greed, rage and aggression of the dark forces are depicted by Chris Achilleios with all the power of the talent of the master of fantasy.