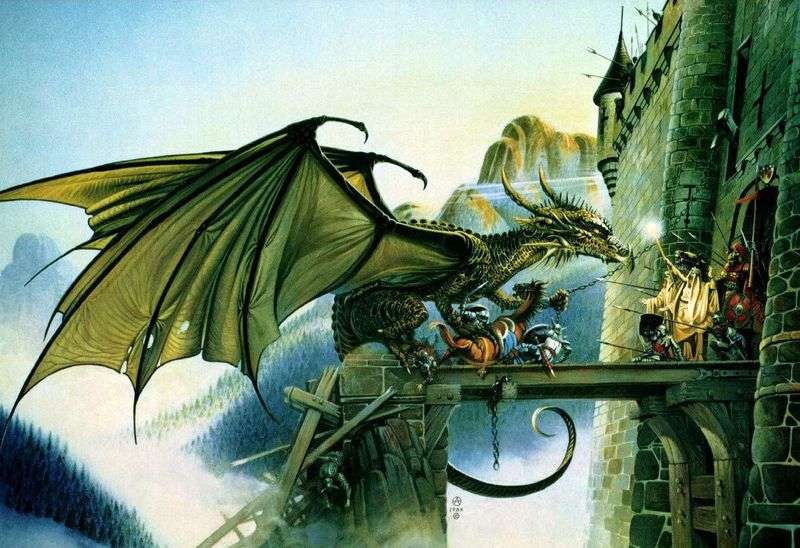 Chris Achilleos was born in 1947 in Famagusta in Cyprus. In 1959, his family emigrated to the United Kingdom, where Chris Achilles lived until the present. Achilleios is an artist and illustrator in the genre of fantasy.
It was Achilles who created most of the fond of paintings on science fiction and magic over the past decades and became one of the most recognized artists in this genre. His works number many hundreds of superbly executed super-shells and illustrations for works by such authors as Robert Howard, Edgar Rees Berro and Michael Moorcock.
Achilleios worked as a production designer for George Lucas's Willow, Heavy Metal and the historical dramas King Arthur and The Last Legion. Chris Achilles, by all accounts, is the unsurpassed creator of the incredible Amazons, dragons, chimeras and other fantastic characters. But with all the popularity of his work in the genre of fantasy, Chris does not forget about his addiction to magic, inventing the most incredible stories about witchcraft, sometimes causing controversy among art experts.
In the movie "Attack of the Castle" Chris Achilles portrayed the defense of the old fortress from the huge winged dragon. As the fragments of toys fly apart under its weight of fastening the bridge over the defensive shaft; a frightened horse tries to escape from the clutches of a monster, knights with spears bravely defend the city from a stranger, but their chances of victory in the face of such an invulnerable and spiteful enemy are too small.